Transact365's Sophie Flynn on going from football to fintech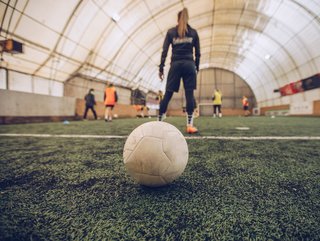 Few footballers make the move into fintech like Sophie Flynn has. Ahead of the Women's Euros final tonight, the CFO of Transact365 tells us why she did.
There comes a moment in every athlete's career when they must think about life after sport. Many former pros go into broadcasting or coaching, but few find their way into fintech. Sophie Flynn, Founder and CFO of payments platform Transact365, is a rare exception.

Indeed, Flynn has swapped grass pitches for investor pitches. She first signed for Blackburn Rovers Ladies at the age of 10 and played for them as a central midfielder until she was 24. Being originally from Blackburn, Flynn says she was "over the moon" to sign for her hometown club. She says her career highlight was making her debut against Arsenal at the age of just 15, and winning.

With the UEFA Women's Euros final between England and Germany later today – a match that could see a record crowd for the competition – we caught up with Flynn to discuss her unlikely move from the locker room to the boardroom and the lessons that fintech can learn from sport.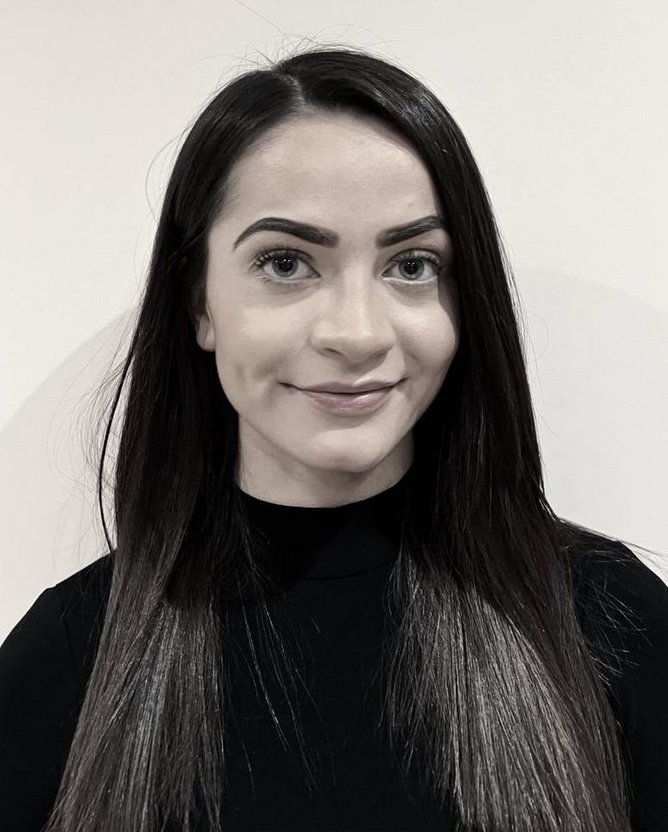 Can you tell us about how you made the transition from football to fintech?
Football was my first passion in life. Not only did I enjoy the competition and ability to improve my playing skills, it gave me the opportunity to meet an inspiring community of professional football players, many of whom I have stayed in touch with. However, there came a moment when I felt the time was right to launch a professional career.
Don't get me wrong, women's football has grown in popularity hugely over the last few years. We only need to see the excitement the Euros is generating with the progress the England team is making. It is rightfully getting the recognition and funding it deserves. When I played, however, it wasn't exactly like that, so it was sadly quite difficult to sustain a living just playing football.
I knew I wanted to pursue a career in finance, but I wasn't interested in taking the traditional university path. Like playing and training on the football pitch, I wanted a hands-on experience instead of sitting in a lecture theatre. So, when I was 18, I did an accounting apprenticeship. It proved to be a very rewarding and insightful experience, and whilst my career in finance gained traction sadly I no longer had the time to do both, so I made the hard decision to hang up my boots and focus on my career in finance. I then qualified as a chartered accountant and started my own business in 2017.
Tell us about Transact365 – who are you and how did it come about?

After getting my ACA, I worked in a corporate services firm. At the time, I spotted a gap in the payments market for a system that truly served merchants in emerging markets. I saw merchants being held back by the options that were available to them so, in 2017, I set up Transact365 alongside my fellow co founders.
Transact365 has fast become one of the leading global payment platforms in the UK. We're headquartered in London and have hundreds of merchants using our platform for their local payment processing solutions.
Can you tell us about your current markets and ambitions for growth?
We are based in the UK and Europe and our ambition as a business is to provide merchants in these regions with access to new and prosperous emerging markets, including Latin America, India and Asia. Our goal is to make sure our merchants can efficiently process local payments through our payment gateway.
We've grown considerably over the past few years – we recently achieved 300% year-on-year growth, which was a huge achievement for us. Our ambition as a business is to continue giving merchants a new way of reaching their customers in the best way possible. Our chargeback ratio currently, for instance, has hit an all time low of 0.004% – something we're incredibly proud of as a team.
Does your football career give you any skills or experience that you can take into business?
From my perspective, there are key parallels between football and fintech. To become both a professional footballer or a fintech founder, you need discipline, dedication, passion and a hunger to always be the best – the competition in both fields is fierce. These are all character traits I learnt from a very young age on the pitch that I took into the boardroom with me. I am naturally a very competitive person which I have found to be beneficial for me in my career, although it annoys my family sometimes!
How heartening is it as an ex-footballer to see the women's game become so popular, and does it offer any comparisons to the world of finance?
It's been amazing to see the buzz around the women's Euros at Old Trafford [where the previous record attendance was broken earlier in the championship]. Having been brought up near Manchester, it's great to see my home county flying the flag for women's football. While it's fantastic the games are selling out and the footballers are getting the attention from the fans and media they deserve, it is a shame it's taken us so long to get to this point. Only 10 years ago, the women's game was hardly spoken about, despite the huge amount of talent we had across the country.
On a positive note, however, it does show how quickly gender stereotypes and inequality can change, and that's something we're certainly seeing in the fintech sector too. More and more women are entering the industry and making the most of the endless opportunities fintech offers. I'm confident this will only improve as time goes by.
And finally, will you be cheering on the Lionesses in the final?
Absolutely! A couple of my ex-teammates are in the England team, so I will definitely be looking out for them and cheering them on.