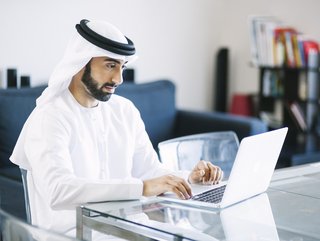 Credit: Getty Images
The UAE has emerged as a hub for fintech innovation, attracting talent from around the world. That's why we've listed the top 10 firms to watch out for
The UAE has shown a strong interest in fintech, and it's no surprise given the region's high mobile penetration and demand for technological advancements. With the rise of digital banks and innovative Fintech startups shaking up the market, we've compiled a list of the top 10 companies to watch in the coming year.
*We have not placed these in any particular order of success as they are all outstanding companies providing innovative and disruptive services in their respective marketplaces.
Telr's mission is to create seamless connections in the e-commerce ecosystem by removing fragmentation, with a focus on enabling cashless transactions and digitising payment acceptance methods for customers. While Telr's headquarters are in Singapore, the business's technology is managed from Dubai, with additional offices in Riyadh and Mumbai to cater to clients in KSA and India, respectively. As a result, Telr offers payment gateway services to businesses registered in the UAE, KSA, and India.

BitOasis, the biggest cryptocurrency platform in the MENA region, is headquartered in the UAE. Since its establishment in 2015, BitOasis has been a trailblazer in the region's cryptocurrency ecosystem, catering to both novice and expert traders. Its goal is to offer the most secure and regulated infrastructure for retail and institutional clients across the region, making it the go-to platform for buying, selling, and trading cryptocurrencies. BitOasis aspires to be the top cryptocurrency platform in the region by providing a user-friendly, secure, and compliant way to engage in cryptocurrency trading.
Pioneering fintech Pyypl is driven by the belief that everyone in the digitalising world deserves safer, faster, and smarter financial services than traditional cash. Their innovative technology enables users to access all essential financial services directly from their smartphones, securely and affordably.
The company began its journey towards financial inclusion in 2017, with a team of industry experts possessing decades of experience in the fintech sector. Today, with a community of over 150 individuals and one million plus users, Pyypl's core philosophy is to simplify people's financial lives by designing products that are easy to use.
NymCard is a unique BaaS provider located in the Middle East, offering a contemporary payment issuing and processing platform that enables booming startups, fintechs, large enterprises, and banks in the MENA region to instantly create, control, and distribute virtual or physical cards through their fully public API platform. The company's mission is to simplify financial services integration into applications and customer journeys for payment innovators.
Yap is on a mission to change the way you see money. The name YAP is 'PAY' spelt backwards, which reflects the company's vision of transforming the payment industry. Founded by Marwan Hachem and Anas Zaidan, YAP aims to eliminate the need for multiple bank accounts or various financial apps to manage personal finances. YAP's all-in-one money app allows users to track their spending, pay bills, and transfer money locally and internationally without minimum balance requirements.
Cashew is a financing company focused on payment solutions in the MENA region. Their aim is to address the challenges consumers face when accessing finance at the point of sale. Their goal is to provide a tech solution that offers a faster and fairer way to pay, making it easier for people to finance important purchases. By actively listening and celebrating diversity, Cashew strives to become a more inclusive organisation that reflects the broader community they serve.
The founders of Qlub observed a startling trend while building and expanding multiple internet startups and raising millions of dollars: the dine-in experience had seen very few technological advancements in the last two decades, in contrast to several other industries that had been disrupted or streamlined through innovation. When the pandemic necessitated a change, Qlub answered the call. They developed the payment function of the future by combining QR codes with cashless payments. This work was challenging but rewarding. Qlub received $17mn in funding and now boasts a team of over 200 members worldwide.
In 2019, Jad and Khalid were surprised by the complexity and cost associated with obtaining a home loan in most countries. They decided to take action quickly and embarked on a quest to develop a product that would simplify the process of home buying for everyone, from finding a property to financing it. Utilising technology and the expertise of internal professionals, they are creating a transparent and easy-to-understand experience. The aim is to make buying a home a moment of celebration rather than a stressful event. Within a year of operations, Huspy became UAE's leading mortgage provider with an annual run-rate exceeding US$1bn.

Optasia, previously known as Channel VAS, is an AI platform that enables financial access for the next billion customers. The platform is designed for mobile network operators, mobile wallet operators and financial institutions as a versatile, data-driven B2B2X (business-to-business-to-customers and SMEs) financial technology solution.
Optasia's credit scoring system supports intelligent credit decisions and enables the development of a broad range of financial services. The platform's AI-led fully-automated decision algorithm allows for efficient decision-making on millions of financing applications, based on sophisticated data analysis.
Optasia is currently enabling credit decisions for an average of 88mn customers a month and has more than 560mn addressable subscribers in 2021, continuing to expand globally into new markets.

Take your shopping to the next level with MENA's leading payments and shopping app, Tabby.
Tabby is a UAE-based fintech, that offers consumers a flexible payment option to pay for their on and offline purchases in either a single payment at a later date or, in multiple instalments. Customers can split their purchases into four interest-free payments with no additional fees or interest. The process takes only a few minutes, with no prepaid top-ups or fees required. Customers can add their Tabby Card to their favourite digital wallet for easy use by tapping their phone at checkout.