Top 10 fintech incubators and accelerators by investments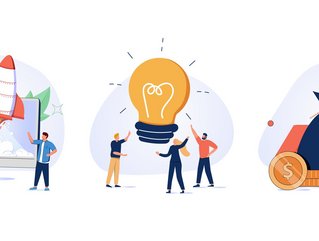 Incubators and accelerators are what bring fintechs to market. We look at the Top 10 by total investments made
FinTech Magazine runs through the Top 10 fintech incubators and accelerators by total investments made
Fintechs are being launched like never before, and it's sometimes with the help of incubators and accelerators that they are able to get off the ground through vital investment.
With this in mind, we run through the Top 10 fintech incubators and accelerators by total investments made.
Investments made: 180
We begin with Cyberport Hong Kong, a firm that specialises in providing access to broadband network services, vital for fintechs to establish a digital presence. With 180 total investments to date, Cyberport Hong Kong helps fintechs expand the information and communications technology at their disposal, investing with digital infrastructures as well as cash. As an incubator, Cyberport Hong Kong prioritises the younger generation, inspiring children to embrace a culture of innovation through various initiatives.
Investments made: 197
With 197 investments made to date, Village Global is not a traditional Silicon Valley venture capital (VC) firm. Made up of a network of entrepreneurs, including the likes of Bill Gates, Jeff Bezos, and Mark Zuckerberg, those receiving investments from Village Global become part of the network. Specialising in early-stage investments, Village Global helps to accelerate start-up fintechs across a 10-week incubation period. Backed by world-leading billionaires, Village Global aims to accelerate growth through partnerships as well as funds.
Investments made: 200
French fintech accelerator Wilco operates an innovative programme that helps startups make their first €1 million (US$1.1m) in sales within three years. Accelerating innovation, the incubator/accelerator helps transform large organisations as well as fintech startups. The Wilco accelerator plan to boost sales is laid out in three steps. The first is starting a session by creating a network of startups before working with each startup individually; the second, funding each startup with €150,000. Step three is completing up sessions, providing services for startups to develop their business, and providing them with thematic roadmaps.
Investments made: 251
Investing in 251 startups, Chinaccelerator helps fintech entrepreneurs build their businesses, supporting startups with their goals for cross-border expansion. Based in Shanghai, Chinaccelerator offers four flagship programmes. The first is its Executive Insights initiative, offering fintech startups insights into the latest disruptive trends, efficient growth methods, and tools for sustainability. The second is its Pilot Accelerator scheme, in which the firm connects startups with potential corporate partners. Excubation is its third programme, leveraging corporate partners to accelerate the development of a startup's internal team. Lastly, Chinaccelerator offers a Vertical Accelerator scheme, helping corporate entities and startups form long-term strategic partnerships.
Investments made: 267
With 267 investments made, JAFCO Japan's investments cover a range of industries, from IT services to medical and biotechnology fields, and electronics. Based in Japan, the VC firm employs its services across the whole of Asia and the US. Founded in 1973, JAFCO Japan operates as an incubator and private equity firm as well as a VC organisation. Alongside its investment expertise, the accelerator has a track record of successful M&A, IPO, and trade sales investment exits.
Investments made: 275
Startup Wise Guys is a unique accelerator, formed by a group of tech fans, teachers, and experts who work together to help founders on their path to entrepreneurship. Founded in Estonia in 2012, Startup Wise Guys runs a 22-week accelerator programme, imparting knowledge to fintech startups as they look to establish themselves in the industry. Offering over 35 different initiatives, the accelerator helps foster global growth ambitions, leveraging a community of existing, successful founders from over 60 countries to support the next generation of startups.
Investments made: 280
Antler is a Singaporean incubator and accelerator, backing fintech founders throughout their growth journey. With a 26-week accelerator programme, Antler has made 280 investments to date. Providing startups with access to talent, expert advisors, expansion support, and avenues of capital from around the world, Antler helps startups build a team and integrate into a wider ecosystem. With a vision for more business founders on the market in the future, Antler is committed to supporting entrepreneurs in the six continents it operates.
Investments made: 299
Forum Ventures is an accelerator specialising in investment in SaaS founders, including fintechs. Connecting SaaS fintechs with broader B2B ecosystems, New York-based Forum Ventures has made 299 investments to date. Offering a 15-week accelerator programme, the VC investment firm makes up the Top 3 on our list of Top 10 fintech incubators and accelerators. Prioritising a focus on founders first and their companies second, Forum Ventures takes great care in cultivating its community of founders – people who can nurture each other's skills and talents.
Investments made: 463
Founded as part of a partnership between UC Berkeley's Haas School of Business, the College of Engineering, and the Office of the Vice Chancellor for Research, SkyDeck provides a platform for startups to launch from. Leveraging the resources of UC Berkeley, SkyDeck has cultivated a robust ecosystem that includes a wide network of advisors, industry partners, and accredited experts. With 463 investments made to date, Berkeley SkyDeck offers a 24-week accelerator programme, leveraging its SkyAmbassador Network, SkyDeck Strategy Council, and SkyDeck DEI Committee to give fintech startups the tools they need to launch their services.
Investments made: 1,285
With 1,285 total investments made to date, Plug and Play Tech Center sits top of our list of fintech incubators and accelerators. With three arms to accelerate fintech startup growth, Plug and Play Tech Center catalyses technological advancement by connecting blue-chip corporations with startups across the globe. Its three modes for driving growth include its Corporate Innovation scheme, boosting innovation for large corporations with new startup partners; its 60+ accelerator programmes, which it runs in 35 cities across the globe; and its VC arm, investing in startups and fintechs worldwide.