Financial Services (FinServ)
Top 10 business consulting firms within financial services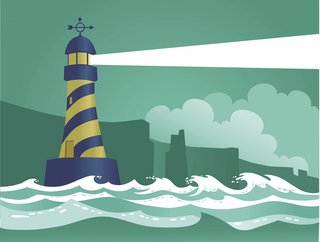 Business consultants can help shine a light on business opportunities or emerging risks.
We round up the top 10 business consulting firms helping financial services companies to navigate turbulent economic waters
Business consulting has never been more important than it is today. Faced with multiple headwinds, businesses can use consultancies to provide a renewed sense of direction, and help them navigate turbulent waters.
FinTech Magazine has compiled a list of the 10 top consulting firms for financial services right now. For the avoidance of conflict, we've excluded the so-called 'big four' auditing firms from our list – EY, KPMG, Deloitte and PwC – all of whom have turned their hand to business consulting, and none of whom would look too kindly on being ranked lower than the others.

That leaves us with just 10 of the most important consulting companies in the industry.
Revenue: US$61bn
Accenture is harnessing the power of technology and expertise to "create value and shared success" for the 9,000 clients it has served in more than 120 different countries. Founded in 1989, this Dublin-headquartered professional services firm has over 700,000 employees across 200 locations in nearly 50 different countries. Among its key industries are banking, capital markets and insurance – where it is helping clients to realise the potential of broad technological macro-trends such as cloud computing, data and analytics, digital transformation, and the power of AI.
Revenues: US$60b
IBM is a huge and truly global company, doing business in virtually every country and employing more than 300,000 people according to LinkedIn. Within financial services, its mission is to help financial institutions and other stakeholders to "embrace new technologies and modernisation" with a view to leveraging a competitive advantage over firms that stick with legacy systems or refuse to future-proof their operations. With subject matter expertise in everything from core banking and payments to insurance and corporate culture, this Armonk, New York-headquartered outfit is oriented to deal with practically any technology ro transformation-related dilemma the financial services industry could throw at it.
Revenues: US$15b
The New York-based outfit will be celebrating its 100th birthday in 2026, founded by a professor at the University of Chicago who spotted inefficiencies in the business practices of suppliers to the US Army. His first recruit, AT Kearney, went on to found a business consultancy of his own; while employee number two was Marvin Bower, who is credited with creating the corporate culture that McKinsey is built on – some of it positive, like putting the needs of clients above the profits of McKinsey, and some of it cut-throat, like the famous 'up or out' policy that requires new recruits to either be promoted or leave the firm. Today, McKinsey has more than 38,000 employees working across a broad cross-section of industries – including financial services – with revenues in the region of US$15b a year.
Revenues: US$11.7b
Boston Consulting Group claims it was a "pioneer in business strategy when it was founded in 1963" – and the US-based firm is still helping its clients to tackle key challenges and recognise emerging opportunities to this day. With 30,000 employees spread throughout 50 markets, BCG has consulted with more than 9,000 clients in the past five years. These include key financial institutions like Citizens Bank.
Revenue: US$11.3b
Based in India, Wipro is a technology services and consulting company that helps clients to address complex requirements around their digital transformation. Its scale is vast; Wipro has over 250,000 staff in 66 countries, helping to deliver on the visions of its client partners. From what was once a family vegetable oil business, Wipro expanded to become a manufacturer of computer products during the 1970s under the leadership of Stanford alum Azim H Premji. It later branched out into IT services, with Premji retiring in 2019, and today boasts 1,400 active clients.
Revenues: US$5.8b
Founded in 1973, Boston-based Bain & Company neatly defines its mission as "achieving extraordinary results, outperforming the competition, and redefining industries". Active in 40 different markets, Bain works with nearly two-thirds (64%) of the Global 500 largest businesses – reflecting its pedigree in the world of consulting. The company is committed to diversity and inclusion, as well as investing US$1b in pro-bono services to help tackle social issues like climate change, racial injustice, social equality, and education. Not that this philanthropic streak has dented the firm's bottom line; it still makes annual revenues in the region of US$6b a year.
Revenue: US$2.5b
Oliver Wyman is named after the two founding partners who, along with a few other colleagues, left the American intelligence contractor Booz Allen Hamilton to start the business almost 40 years ago. Describing themselves as "impact-driven strategy advisors", Oliver Wyman today boasts offices in more than 70 cities, a presence in 30 markets, and over 6,000 professionals helping to optimise, improve and accelerate client businesses. In 2003, it was acquired by Marsh McLennan – just one chapter in a storied history of mergers, acquisitions and internal restructuring.
Revenue: US1-2bn (estimated)
Based in New York City, Alvarez & Marsal was founded in 1983 by its two namesake founders to provide advisory, business performance improvement and turnaround management services for its clients. It was founded with one key belief as its motivation: that operational excellence leads to growth for every company. Today it has 7,500 employees working across four continents to deliver tangible results for its clients, the most notable of which was Lehman Brothers, which A&M helped to wind down after its collapse which triggered the global financial crisis.
Revenue: US$1.3b
With 20,000 employees, Boston-based Publicis Sapient helps its clients to realise a competitive advantage through digital transformation initiatives. With teams spread throughout 50 different offices worldwide, Publicis Sapient – which is the digital transformation arm of Paris-based Publicis Groupe – brings more than 30 years' of digital innovation experience to bear with over 100 clients in the financial services field. "We break down silos, connect you with the right partners, and create everything you need to transform your business," it says.
Revenue: €250m
Headquartered in France, MI-GSO | PCUBED was formed by the merger of two separate business consulting firms, brought together under the Alten group of companies. Describing themselves as "pioneers in project management", the company focuses on project, programme, portfolio and change management for clients in a diverse range of sectors – including financial services. More than 3,000 employees contribute to this mission across 40 different sites, helping to bring in €250m in revenue every year.