Financial Services (FinServ)
FinTech Magazine's Top 10 banks for ESG in 2023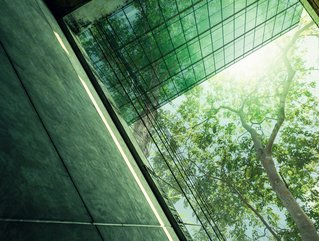 FinTech Magazine runs through our Top 10 most ethical banks of 2023
FinTech Magazine takes a look at the Top 10 most ethical banks of 2023, looking at the ESG initiatives they employ to put them in our Top 10 list
Economic social governance (ESG) is becoming one of the most important considerations for financial institutions and banks alike.
Below, FinTech Magazine runs through our Top 10 most ethical banks of 2023.
UK-based Lloyd's Bank has an ESG mission to Help Britain Prosper, achieving growth by driving revenues and diversification, with a focus on strengthening cost and capital efficiency while maximising the potential of changing technology and data tools. Embedding its stakeholder outcomes across different business priorities, Lloyd's Bank is enabling its different divisions to build an inclusive society and support the transition to a low-carbon economy. With a focus on generating £15bn (US$18.2bn) in sustainable finance for corporate and institutional customers by 2024, Lloyd's Bank has already achieved £11.5bn of this goal as of January 2022.
Leading German financial institution Deutsche Bank places its commitment to the environment in supporting its financing and advising clients on a path to meet the Paris Agreement on Climate Change. The bank deploys three levers to help its partners decarbonise by providing transition financing, rebalancing its loan portfolio towards clients focused on developing decarbonisation plans, and reducing its exposure to clients with a limited capacity or willingness to decarbonise. Deutsche also runs social initiatives focused on education, enterprise, and community, and runs a strict Environmental and Social Policy Framework to scrutinise its own social and environmental impacts.
Singapore's DBS Bank is the first in the country to sign up for the Net-Zero Banking Alliance, a dedicated alliance to realise a net-zero future by 2050 or sooner. DBS Bank marked a milestone in 2022 by achieving carbon neutrality within its own operations. In the same year, it committed SG$100m (US$73m) to improve the lives of underserved communities across Asia, alongside a pledge to phase out thermal coal exposure by 2039. DBS Bank has also set up Climate Impact X, a Singapore-based global carbon exchange and marketplace, which, alongside its other achievements, has seen it place eighth in our list of the Top 10 most ethical banks.
One of the largest national banks in the US, Bank of America has a series of ESG initiatives that make it one of the most important banks when it comes to ESG. Prioritising local impacts in the communities it serves, Bank of America actively champions racial equality and economic opportunity initiatives as well as driving economic and social progress through fiscal contributions to financial health and social conditions. The bank is also driving environmental sustainability, promoting causes that are both smart financially as well as environmentally friendly.
Another leading UK bank, Barclays has its own ESG Resource Hub – a central website page of information and disclosures to ensure transparency for analysts, ESG investors, rating agencies, suppliers and other stakeholders. The bank is running several initiatives, including Barclays Innovation, which finds ways of improving processes and collaboration and fosters new ideas to support businesses, communities, and the wider economy. Building a path to sustainable finance, Barclays Rise is designed to create suitable conditions for innovation and growth in financial services, while Eagles Lans incubates UK founders and startups to help them succeed and scale.
One of the oldest and most successful investment banks, JPMorgan aims to promote sound governance, and serve its customers and communities, all while investing in its employees' growth and advancing sustainable development. In 2022, the investment bank financed and facilitated US$70bn in support of its Sustainable Development Target, as well as launched a Carbon Assessment Framework to help clients meet emissions intensity reduction targets. In the same year, JPMorgan committed US$29bn to a five-year Racial Equity Commitment, as well as an additional US$10m to support humanitarian relief in Ukraine. Such policies are overseen by a robust governance structure, held accountable to JPMorgan's Business Principles.
Global banking organisation HSBC manages a robust ESG programme, focusing on sustainability risk, climate strategies, and people and communities – all overseen by its leadership and governance structure. Among these are forestry and agricultural commodities policies, equator principles, and chemicals industry policies. In addition, HSBC has a commitment to fighting financial crime, with a robust structure in place to protect against identity theft and card fraud. One of the ways HSBC is mitigating this is through its HSBC Safeguard programme, empowering its staff with specialised training and leveraging the latest technology in collaboration with law enforcement agencies worldwide. HSBC's ESG efforts place it fourth on our 2023 list.
Citi Bank differentiates itself in the ESG space, centralisng ESG as a core part of its business – not issues managed by separate company entities. With ESG at its core, Citi aims to use its resources as a bank to address societal challenges – particularly championing pay equity, addressing racial wealth gaps, increasing economic mobility and confronting the climate crisis. Citi has pledged to commit US$1tn to sustainable finance by 2030, helping to finance climate solutions including renewable and clean energy. It is also the first US bank with a designated LGBTQ+ recruiting goal, prioritising early career hires so it can develop a diverse talent pipeline for the future. It is also committed to reaching net zero by 2050, reducing its own environmental impact while supporting its clients in their own transitions to a low-carbon economy.
Leading bank Standard Chartered offers a robust sustainable investment programme for its clients, which it can tailor to match a company's personal values. With a sustainability framework, Standard Chartered can help companies achieve a Sustainalytics ESG risk rating of negligible or low, help them to achieve certified green, social, or sustainable bonds, support green mutual funds and/or ETFs, and supply structured products to help clients achieve their new zero aims. As part of its own sustainable investment plans, Standard Chartered purposely invests in projects aimed at meeting UN Sustainable Development Goals, partnering with like-minded ESG-driven firms and working with ESG experts like Morningstar and Sustainalytics to determine its sustainable investments range.
Top of our list is BNP Paribas, which adopts an ESG-first approach across its investment strategies. The bank builds its approach across six key pillars: ESG integration, investment stewardship, responsible business conduct policies and sector-based exclusions, and a forward-looking perspective across energy transition, environmental sustainability, and inclusive/equitable growth. In fact. BNP Paribas' commitment to sustainability stretches back over 20 years, receiving recognised ESG-performance outcomes from third parties including PRI, ShareAction, Broadridge, WWF, Majority Action, and Influence Map. Currently active in its ESG work across 40+ ESG initiatives, BNP Paribas operates a dedicated sustainability centre with a global scope. The bank manages sustainable thematic strategies across energy transition and environmental sustainability for its global partners and clients.