The future of ATMs: adapting to the digital age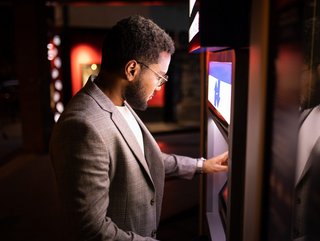 Automated teller machine (ATMs)
As digital banking takes financial services by storm, are ATMs at risk of obsoletion – or is there a place for them in the digital age?
Inspired by chocolate vending machines, John Sheppard-Baron invented the first automated teller machine (ATM) for use at a North London Barclays bank branch in 1967, revolutionising financial services by granting account holders 24/7 access to cash. Success in Europe swiftly piqued the interest of a booming US financial market, and the ATM was brought to New York in 1969 by Donald Wetzel.
Now an infrastructural symbol of legacy banking, ATMs are a common sight on high streets and main streets, at petrol stations and in shopping centres worldwide. But, enter the 2020s, and you'll find that digital banking and contactless payments are shifting the ancient, perennial means of paying for goods and services (cash) into obsoletion.
Indeed, the ATMs of today offer more than just cash dispensing, be it balance inquiries, mini statements or cash deposits. However, digital banking can do the same and then some (aside from dispensing cash), leaving brick-and-mortar bank branches and their ATMs in the dust when it comes to offering a quick and seamless customer experience. So, what does the future of ATMs look like, and can they still serve a purpose in today's digital age?
The fall of the bank branch
For Martin Heraghty, Paymentology's Regional Director for Europe, the survival of ATMs alongside their associate branches is dependent on customer preference, stating: "As more people adopt digital banking, the demand for brick-and-mortar bank branches and ATMs is decreasing."
Paymentology's data backs this claim, with the number of ATMs in Europe falling by over 10% since 2016. Meanwhile, analysis from global consultancy partnership Kearney predicted that 25% of European bank branches would close across Europe from 2020 to 2023, as consumers' digital banking habits became more permanent.
As such, legacy institutions are foregoing ATM innovation in favour of customer-backed digital banking growth. As Heraghty puts it: "Banks are adjusting their strategies, partnering with innovative fintechs to reduce their physical presence while investing in digital banking, improving their customer's experience."
The decline of legacy banking infrastructures is not merely a European constraint either, with Euromonitor International noting a fall in the total number of ATMs in the US from a high of 470,000 in 2019 to an estimated 456,000 in 2021. This is further compounded by a rise in ATM servicing costs caused by reduced demand for cash globally, something which has prompted banks to reconsider their ATM footprints.
Where ATMs endure
However, though contactless payments and digital banking continue to gain traction amid the rising stock of fintech companies, Martin Hartley, CCO of emagine Consulting Group and Bank of England decision-maker, believes there are many people "for whom ATMs still have their place". Though he admits that "the demand for ATMs has certainly reduced since technology in the banking industry has surged over recent years", he feels "cash is still important" and doesn't "see that changing anytime soon".
This is especially true in developing markets and low-income regions, where ATMs continue to play an important role in reaching the underbanked, providing an accessible link from cash to checking accounts. BPC Banking Technologies' Director of Business Development, Michalis Michaelides, notes that "cash remains an important tool for consumers" in these underserved areas.
A 2022 report from Merchant Machine found that 78% of Romania's population still uses cash, while Peru has the highest ratio of ATMs per 100,000 adults at 127. Where cash and ATMs do and do not thrive isn't merely a geographical quandary, but a demographic one, too. A report by Which? claims that the 48% (4,735) of scheduled UK bank closures since 2015 have created fund-access risk for vulnerable customers and those who have not adopted digital banking, including the elderly. This, therefore, suggests ATMs still play a significant role for some in developed markets.
Hartley adds: "While there is significant dependence on digital wallets in technically advanced countries, cash is still very much the only means of payment in countries that fall behind. A cashless world seems unrealistic right now, as so many parts of the world do not have the ability to stay up to date with technology."
Is there a place for ATMs?
While there is, arguably, still an important place for ATMs in financial services, Michaelides feels banking institutions should be innovating their in-person offerings, just as they are their digital banking services. He says: "Traditional institutions must stay ahead of the curve by adapting their payments solutions. It is crucial that banks continue to enhance the services offered by ATMs in conjunction with fintech partners, levelling up their technical infrastructure and better serving their customers."
For Hartley, innovations in the user experience will help ATMs stay relevant, even amid an industry focus on digital banking transformations and fintech partnerships. "The implementation of advanced technology [will help ATMs] to stay ahead of the times. Think biometric authentication and facial recognition to access your funds; the process will become more efficient and seamless in the future."
User experience is valuable to customers, but biometric authentications at ATMs can also play a significant role in fraud prevention and anti-money laundering (AML), making cash transactions safer. This could instil greater confidence in the safety standards of cash as a means of payment, particularly after the Annual Fraud Report from UK Finance reported £1.2bn (US$1.5bn) was lost to fraud throughout 2022 in the UK alone.
However, as claimed by Hartley, such reports may only push governments and regulatory figures to back a cashless world. "I am sure the UK government would be in favour of a cashless world as digital payments are trackable, meaning fraud and tax evasion cases would be much easier to identify, potentially reducing the amount of banking crime. Physically carrying cash also comes with the risk of losing it too."
ATMs in the future of banking
For now, it's clear ATM innovations are not being commissioned to market en masse, as legacy banks look to acquire and partner with fintechs revolutionising the digital banking space, and regulators back digital payments with an eye on greater fraud prevention.
It could well be, therefore, that ATMs become a relic of the past, much like the payphone, potentially disappearing altogether should innovations in financial infrastructure services fail to keep pace with the booming digital banking industry.
Today, though, ATMs remain a critical part of banking infrastructure – despite their dwindling numbers and the neglect they receive from legacy banks striving to keep up with digital financial services.