Financial Services (FinServ)
SymphonyAI buys fraud detection platform NetReveal from BAE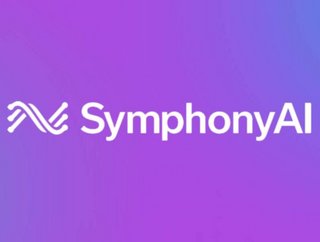 Enterprise software provider SymphonyAI is acquiring NetReveal, a fraud detection platform for financial institutions, from BAE Systems.
Enterprise software provider SymphonyAI is acquiring NetReveal, a provider of fraud detection platforms for the finance industry, from BAE Systems.

NetReveal offers a suite of tools to protect financial institutions against financial crime, managing all aspects of AML detection, fraud investigation and reporting, regulatory compliance and risk management. It is already used by around 200 institutions. It was acquired by BAE Systems, the British security and aerospace company, in 2008 as part of a £500mn deal for parent company Detica. BAE Systems announced its intention to sell the business earlier this year.
It "marks a significant step" in SymphonyAI's expansion within the financial vertical, the company said. It launched a new platform called Sensa at the end of 2021, combining AI-based analytics and insights to provide fraud detection tools to banks and FIs. Once the acquisition completes, NetReveal will complement Sensa within SymphonyAI's financial crime portfolio.

SymphonyAI able to 'define future' of fraud detection
Mike Foster, Managing Director of NetReveal, says: "NetReveal is a global leader in regulatory compliance and financial crime detection and prevention with a 20-year heritage, operating in a fast-growing market. We are well-positioned for growth. As part of SymphonyAI, NetReveal can pursue all avenues for that growth, including an innovative product roadmap, new partnerships, and expanded go-to-market opportunities."

SymphonyAI CEO Sanjay Dhawan adds: "SymphonyAI's mission is to combine an in-depth understanding of business challenges with AI technology. We reduce the burden on the enterprise worker with AI for new insights to improve operations. NetReveal fits right in that sweet spot, providing customers with unrivalled industry knowledge and proven technology.

"Our financial vertical now combines Sensa's market-defining innovation with NetReveal's strong counter-fraud and financial crime heritage. Our portfolio is unmatched in capabilities that will define the future of financial crime detection."