Swoop raises over £5m to expand SME funding platform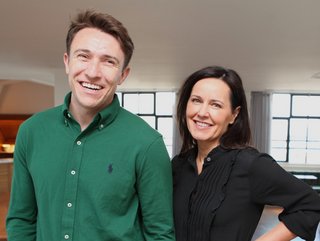 The fintech was founded by Ciaran Burke and Andrea Reynolds in 2017.
Swoop, the fintech that connects SMEs with sources of funding, has itself secured over £5m in a Series A round as it targets expansion into the US.
Fintech Swoop, which connects small-to-medium sized businesses with sources of finance, has itself raised £5.4mn in a Series A funding round.

The money will help the Dublin-based outfit to accelerate its international expansion and help more companies access financing. In particular, Swoop wants to expand into the US, having already opened offices in Australia and Canada.
The announcement follows a surge in demand for SME financing with Swoop predicting a 450% increase in revenues this year alone. To date, over 75,000 businesses have already used the fintech's platform to access new sources of funding – including equity, grants and loans. The company currently employs 60 people but is expecting to take on another 20 by the end of this summer.
The £5.4mn investment comes from venture capital groups including Velocity, Arab Bank Ventures, IAG and WeHo Ventures as well as Enterprise Ireland.
Addressing 'the number one issue facing SMEs'
Swoop CEO and Co-Founder Andrea Reynolds says: "Access to finance is the number one issue facing SMEs, but they have traditionally been an underserved customer segment. Finance is data-driven and borderless. With the influx of new lenders into the market, Swoop is able to connect SMEs with the funding they need wherever they are in the world. To date we've helped our customers secure £500mn to grow their businesses."

Rajeev Saxena, CEO of Velocity, one of the venture capital groups to participate in the latest round of funding, adds: "Andrea and the team at Swoop have executed strongly on their potential since we first invested in the company in 2018. We are excited to see them take their vision to new markets."

Founded in 2017, Swoop aggregates banking, accounting and credit data so that business owners, advisors and brokers can quickly understand and apply for funding that may be available to them. Over the last five years it has built robust relationships with all of the major UK banks and was instrumental in distributing hundreds of millions of pounds in so-called bounce-back loans during the Covid-19 pandemic.