Swedish fintech Dreams creates new B2B entity aimed at banks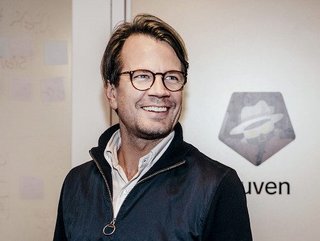 CEO Henrik Rosvall says the new approach "marks an incredibly exciting time for our company".
Swedish fintech Dreams will create a new B2B entity to focus on white-labelling and embedding its financial wellbeing platform for banks
Swedish fintech Dreams has established a new B2B entity to drive uptake of its 'engagement banking solutions' within the B2B space.

Having helped over 500,000 B2C users across Sweden and Norway, the financial wellbeing platform is rebranding that side of its business as Dreams Sustainable and launching a new B2B venture called Dreams Technology. The new entity will focus on providing its proprietary financial wellbeing technology as a white-labelled and embedded B2B solution to banks worldwide.
It will help banks to boost revenue through increased consumer engagement with their banking applications, attract new target groups and address ESG goals – all while improving the financial wellbeing of their customers.

The Dreams platform uses psychology and neuroscience to activate "intrinsic motivation" and drive sustainable behavioural change in banking customers by closing the intention-action gap, creating positive and impactful financial behaviours, and making money more effective for everyone. Early institutional adopters include BNP Paribas and Mastercard.
The rebrand is a first step towards further expansion
Henrik Rosvall, CEO & Founder of Dreams Technology, comments: "The rebrand marks an incredibly exciting time for our company as we look to boost the next phase of international expansion and consolidate our position as a market leader within the engagement banking space. The new direction of the company will enable laser focus on growing our B2B business, supporting banks in creating deeper and more valuable relationships with their customers, and helping us achieve our core mission of making financially sustainable living an everyday reality for people.

"As the cost-of-living crisis sharpens its teeth and continues to cause financial anxiety for millions of households around the world, the need for banks to start encouraging their customers towards healthier financial behaviours is becoming more important than ever, and we're confident that we can support them in that transition."