Financial Services (FinServ)
Streamlining Oracle Cloud systems with Flexagon's FlexDeploy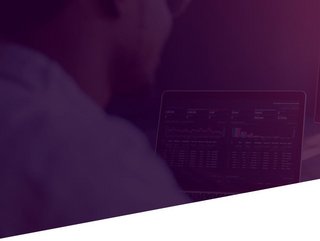 Flexagon partnering with Oracle Cloud
CEO and Co-Founder of Flexagon Dan Goerdt explains how FlexDeploy–alongside Oracle's Cloud Infrastructure and Applications – unlocks endless possibilities
Software automation company Flexagon's DevOps platform, FlexDeploy, helps customers automate their processes when software development and delivery processes are complex.
"We bring software to the table in FlexDeploy to embed automation and governance into their processes and make sure there's visibility and traceability of change," Flexagon's CEO and Co-Founder Dan Goerdt says.
Removing complexity
Through its partnership with Oracle and its Oracle Cloud systems, FlexDeploy streamlines services for ease of customer use.
Goerdt explains this further: "We focus on out-of-the-box capabilities for vendor ecosystems, like Oracle, that take out that complexity by providing plug-ins and solutions to help customers adopt new technologies – like Oracle Cloud Applications and Oracle Cloud Integration – and do that very effectively."
The relationship Flexagon has with Oracle is multifaceted. As an Oracle partner, Flexagon leverages the likes of development environments and demo environments and accesses resources within Oracle product and marketing to optimise how FlexDeploy works with Oracle Cloud Applications and Oracle Integration.
"Working with Oracle – and the partnership with them, specifically, in and around the cloud – really helps us provide the capabilities within FlexDeploy that helps end customers, whether that's us working directly with our customers or through the partner channel," he states.
Partnership in action
Heathrow Airport underwent a huge transformation and is adopting Oracle Cloud, Oracle Cloud Applications, Oracle Integration, and APEX. Capgemini, as an Oracle partner and a Flexagon partner, was able to successfully execute the transformation program.
Goerdt remarks: "The partnership is both awesome with Oracle and what they enable and what we enable jointly to be able to adopt cloud services, but also a multiplier because we can help other Oracle partners be more successful with their customers as well.
"The impact of the partnership has been tremendous. Customers around the globe get the value of FlexDeploy's expansive out-of-the-box capability for Oracle Cloud. Pairing the FlexDeploy DevOps platform with the Oracle partnership has helped a lot of customers move faster with quality, while managing cost and risk.
"Everybody wins. It's a neat dynamic to be able to go off and help solve these joint customer challenges in different ways."
A bright future
Although proud of what Flexagon has achieved since its inception and how partnering with Oracle has enabled the company to reach a wider customer base, Goerdt has his sights set on a bright future in partnership with Oracle.
"What does our journey look like? Oracle continues to crank out new services and extend their existing services. We're tightly aligned with them so we can continue to enhance FlexDeploy to support the new and the enhancements. We're also looking for, and continuing to build on, go-to-market activities to work directly with customers and through the partner channel to help everybody be more successful."
Read the full Oracle Cloud report HERE.