Financial Services (FinServ)
Software provider Equisoft raises $125mn to fuel expansion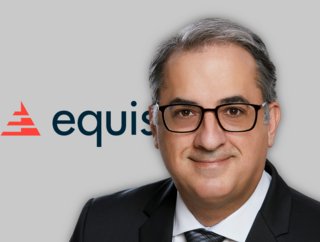 Luis Romero says Equisoft are looking to "develop our global footprint".
Software provider Equisoft has raised US$125mn to fuel international expansion, cementing its place in the life insurance and investment management markets
Equisoft, the provider of digital solutions for the finance industry, has secured US$125mn in funding to strengthen its position in the market.
It includes $70mn from new backers Investissement Québec and the Government of Québec, with the remainder coming from existing long-time investors. The Montreal-based company will use the funding to fuel international expansion and R&D, as Equisoft focuses on empowering digital transformation within wealth and asset management firms as well as life insurance companies.
Equisoft has experienced strong double-digit organic growth over the last 10 years and now serves over 250 financial institutions in 17 countries. More recently, it has overseen successful expansion efforts and become a dominant player in Latam, the Caribbean and Europe, in addition to its previous presence in North America. The company is continuing to develop its end-to-end life insurance and wealth management platforms, which power digital transformation within leading international companies.
Equisoft 'a leader in the digital transformation race'
"Digital transformation and customer experience projects are no longer optional," says Equisoft CEO Luis Romero. "Equisoft's mission is to help companies through this process – at any stage of digital maturity – by delivering the most trusted solutions for complex financial services challenges. Our customer-focused approach has enabled us to gain the confidence of some of the largest financial institutions around the world.
"We are honoured by the trust and funding from our long-time investors and are thrilled to welcome Investissement Québec and the government of Québec as new investment partners. Their focus on domestic and international growth is a great fit with our expansion strategy as we look to further develop our global footprint through continued investment in our people, our products and through international acquisitions."
Guy LeBlanc, President and CEO of Investissement Québec, adds: "As global financial institutions race to digitally transform themselves to meet high customer expectations and to adapt to market changes, Equisoft has become a world leader. Investissement Québec is proud to support Equisoft's initiative to accelerate the digital transformation of companies in their industry."