Singapore payments fintech FOMO Pay gets US$13mn in Series A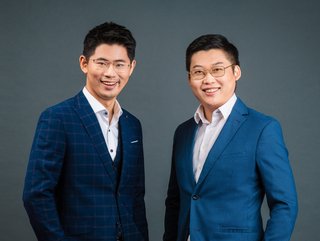 FOMO Pay was co-founded by Zack Yang (left) and Louis Liu.
Singapore payments fintech FOMO Pay has raised US$13mn in Series A funding as it seeks to hire new talent, strengthen R&D and expand into new geographies.
Singapore fintech FOMO Pay has secured US$13mn in a Series A funding round led by Jump Crypto with further participation from investors including HashKey Capital, Antalpha Ventures, Ab Initio Capital, and Republic Capital.
The fintech startup has a long list of objectives that it wants to achieve with this fresh injection of capital. FOMO Pay will use the money to accelerate its growth, invest in talent acquisition and infrastructure, and strengthen its R&D capabilities.
FOMO Pay, which is striving to be "the leading global banking service provider for the fast-growing digital economy", will also seek to extend its client base; expand into new geographies; and diversify its product offerings in line with the crypto adoption curve.
Founded in 2015, FOMO Pay's solutions help institutional clients connect to e-wallets, credit cards, cryptocurrencies and more. It has become one of the largest digital payment and banking solution providers, servicing thousands of clients across Web2 and Web3 industries.
FOMO 'building Asia's first licensed payment ecosystem'
FOMO Pay's Founder and CEO, Louis Liu, says: "2022 has so far been a breakout year for FOMO Pay – we are seeing significant growth across all business lines. Our volumes for the first half of 2022 have already surpassed the full year 2021 levels and our client pipeline is extremely strong. We attribute this success to the hard work of our team and their effort to always put customers first.
"This is a milestone year for us as we turn eight years old. We will continue to strive hard towards building Asia's first licensed payment ecosystem with interoperability between fiat and crypto currencies, and we are grateful to the unwavering support and belief from our investors, stakeholders and partners. We are extremely proud and grateful to be one of the front-runners in this industry in Singapore. Singapore has been at the forefront of innovation with a world leading licensing and regulatory framework. Our goal is to work in harmony with all stakeholders, on both developmental and regulatory approaches to achieve the vision of Singapore as an innovative and responsible global digital asset hub."
Tak Fujishima, Head of Asia for Jump Crypto, adds: "FOMO Pay has established its firm footing as a leading local digital payment and banking solution provider which we believe is the future gateway for financial services. The financial technology space is rapidly evolving and we believe FOMO Pay will continue to be a leading innovative player in this space in creating a seamless and secure payments ecosystem."