Financial Services (FinServ)
Singapore and India to work together on fintech regulation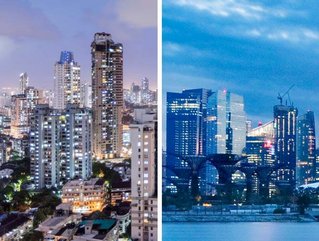 Financial regulators in India and Singapore have signed a cross-border regulatory partnership that will be a launching pad for fintechs looking to expand.
Financial regulators in India and Singapore have signed a "cooperation agreement" designed to foster greater fintech innovation and collaboration between their two countries.
The Monetary Authority of Singapore (MAS) and the International Financial Services Centres Authority (IFSCA) will facilitate greater regulatory collaboration and partnership, the bodies say in a statement announcing the new agreement.
They will establish a regulatory sandbox to "enable innovative cross-border experiments" and explore new use cases for fintechs in both Singapore and India. The MAS and IFSCA will also share more information between their respective jurisdictions to facilitate discussions on emerging fintech issues and promote joint innovation projects.
Agreement 'paves way' for cross-border collaboration
MAS' Chief Fintech Officer, Sopnendu Mohanty, says: "This [cooperation agreement] builds on the Memorandum of Understanding on Supervisory Co-operation signed between MAS and IFSCA in July 2022. The cross-border testing of use-cases between Singapore and India will pave the way for operationalising a broader collaboration framework for fintech use cases involving multiple jurisdictions."
IFSCA Chief Technology Officer Joseph Joshy adds: "This agreement is a watershed moment that ushers in a fintech bridge to serve as a launchpad for Indian fintechs to Singapore and landing pad for Singapore fintechs to India, leveraging the regulatory sandboxes. The possibility of global collaboration on suitable use cases through a global regulatory sandbox is an exciting opportunity for the fintech ecosystem."
The collaborative move is a key milestone for Asia's fintech ecosystem, with the continent's second most populous nation joining forces with one of the region's most established fintech hubs. Both countries enjoy high levels of fintech adoption. According to EY, two-thirds of Singapore's digitally active consumer base (67%), and a vast majority of India's (87%), have adopted fintech in their daily lives.
Two of Asia's biggest fintech forces team up
The sharp rise in fintech adoption in Singapore is underlined by its strong credentials as a finance hub, reflecting the availability of fintech services offered by banks, insurers, stock brokers and other incumbent institutions, EY says. Likewise, India has a population of nearly 1.4bn people – second only in the world to China – with smartphone penetration projected to reach as much as 96% by 2040.
EY says that government actions are part of the reason why fintech services have gained greater awareness and popularity, citing the 2017 announcement by the Indian government that signals the country's intention to gradually move away from paper currency. There are already more than 1,000 fintechs headquartered in the country, according to Crunchbase, with Mumbai, Bengaluru and Gurgaon all vibrant tech hubs.