Financial Services (FinServ)
'Several needs' facing small businesses, says Mastercard EVP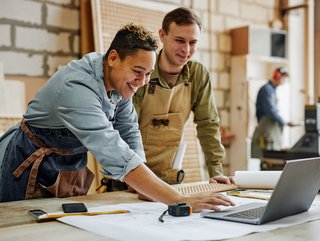 Small businesses are beginning to see more B2B tools designed just for them.
Mastercard's Global Head of Small and Medium Enterprises, Jane Prokop, says there are several common needs facing small businesses right now
There are several common needs facing small-to-medium-sized enterprises (SMEs) "that cut across all geographies and types of businesses", according to the Global Head of Small and Medium Enterprises at Mastercard.

Speaking to FinTech Magazine at Money20/20 Europe, Jane Prokop says many smaller firms realised they needed to digitise very quickly when the COVID-19 pandemic came round. This was a huge challenge for those that were not already embedded in the digital world, Prokop says. She divides the challenges still facing the industry today into three categories.
"The first is access to capital," Prokop tells us. The majority of small-and-medium-sized businesses worldwide fail to receive the amount of capital they need to sustain and grow their businesses. That's a general problem.
"They also need to better manage cash flow. They need to be able to better manage their expenses, to match their receipts to their spending, and be able to balance that out so they can sustain through various business cycles.
"The third is operating efficiency – so getting access to the sorts of tools they need in a very seamless manner to run their businesses."
Customer acquisition 'still viable' – Mastercard EVP
SMEs are the lifeblood of most economies – not always receiving the attention or stealing the headlines that they deserve, but still making a vital contribution to a country's productivity. In the US alone, government statistics show there are 33m small businesses, accounting for 99.9% of all firms. Together, they create two-thirds of net new jobs and account for nearly half of all economic activity.
Yet, by virtue of having fewer resources than large corporates and multinationals, they have often been overlooked when it comes to B2B software and solutions – something which is slowly beginning to change.
When the global economy began to lose momentum, many larger firms were criticised for focusing too much on growth and sacrificing financial sustainability. As rising inflation began to impact business rates and costs, this resulted in an industry-wide adjustment. According to the website Layoffs.fyi, there were nearly 165,000 tech redundancies last year – and there have already been more than 200,000 this year.
Prokop believes the next 12 months will be volatile for everybody, but she still sees customer acquisition as an option for growth-stage startups. "I think it depends on the fintech and their position in the ecosystem," she says.
"Acquisition is still a very viable path towards gaining scale, but it needs to be balanced with a path to profitability. Charting the path, and having a plan to get there through turbulent times… is important. That path will be unique for each fintech."
Money20/20 Europe 'a huge event' for Mastercard
When we catch up with Jane Prokop, it is day three of the event, just as the gates are beginning to open to attendees. Mastercard is an important sponsor to Money20/20 Europe, hosting a speaker stage that is rarely lacking in inspiring entrepreneurs or fresh perspectives.

"Money20/20 is a huge event for Mastercard and we have massive attendance this year. We see it as the premiere place to go and meet the fintechs who are changing the ecosystem, and who are dialling up the experience for all the segments we're focused on.
"We have great representation across our teams and, for me, I've been meeting lots of companies from a wide range of focuses, verticals and sizes – primarily of course fintech startups, with which we partner many, but also some more established businesses and partners of ours that we've known for a long time."