Financial Services (FinServ)
Sanctions screening regtech GSS secures $45mn in funding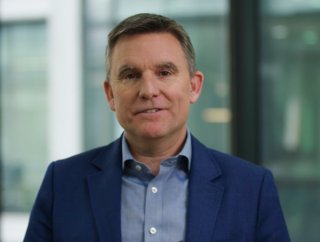 Tom Scampion calls sanctions screening "a major source of friction in the global payment system".
GSS, a fintech that helps financial institutions to remove friction from the sanctions screening process, has secured itself over US$45mn in fresh funding
UK-based compliance fintech Global Screening Services (GSS) has raised over US$45mn in funding to help the industry improve its sanctions screening process.

Stricter anti-money laundering (AML) regulations and sanctions imposed following Russia's invasion of Ukraine have made it more challenging for financial institutions to onboard new clients. They face the prospect of screening both businesses and individuals against multiple disparate sanctions lists, published in multiple jurisdictions.
GSS' platform leverages cutting-edge technology, including artificial intelligence, to establish a new standard in sanctions screening. The company claims its technology will drive efficiency, speed up transactions and reduce friction for banks' customers. Over the past two years, it has partnered with leading financial organisations – including Swift, with which it teamed up in October. The Swift partnership "will provide expertise on security and data privacy, along with sanctions screening support", GSS says.
Its latest capital injection is being provided by major investors including AlixPartners, The Cynosure Group, and MUFG.
GSS resolving 'one of the major sources of friction'
Tom Scampion, CEO of GSS, says: "Sanctions screening is both an international security imperative and one of the major sources of friction in the global payment system – at a time when consumers and businesses are increasingly demanding real-time settlement. GSS is uniquely positioned to deliver improved regulatory compliance and an enhanced customer experience. We're delighted to have closed this funding round and to be working with such incredible partners to take GSS to market."
John Cusack, Chair of the GSS Development Board, says: "The future of compliance will be partnerships and platforms, GSS is both. Working with banks, regulators and the industry as a whole, the GSS platform will improve standards, reduce cost and help deliver effective compliance worldwide."
Randal Quarles, Chairman and co-founder of The Cynosure Group, which invested in this round, adds: "Cynosure invests in rapidly growing, founder and management-owned businesses. Within the world of screening, GSS is the right business at the right time, addressing a problem that is well understood but until now, poorly addressed. We are excited to be partnering with Alix Partners and the GSS management team to be a part of this solution."