Financial Services (FinServ)
Safecall: FCA's support of whistleblowers marks 'a new era'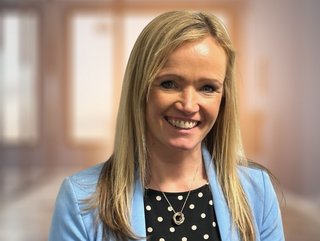 Safecall MD Joanna Lewis says the FCA's decision to support whisteblowers "comes as a significant step towards promoting transparency and accountability"
FinTech Magazine speaks to Joanna Lewis, MD of Safecall, about the renewed commitment of the Financial Conduct Authority (FCA) to support whistleblowers
Recently, the Financial Conduct Authority (FCA) announced its commitment to increase support for whistleblowers within the financial industry.
This comes after a survey of whistleblowers who had provided information to the FCA showed many felt they didn't receive adequate follow-up support.
FinTech Magazine speaks to Safecall's MD, Joanna Lewis, who says the decision of the FCA "comes as a significant step towards promoting transparency and accountability".
Below, we question Lewis on the key findings of the report and what the FCA's decision means for the future of whistleblowers.
What were the key findings of the survey conducted among whistleblowers?
The survey revealed that many whistleblowers expressed dissatisfaction with how their concerns were handled and the outcomes of their reports. Recognising the vital role played by whistleblowers in detecting and addressing misconduct, the FCA has taken a proactive approach to improve its processes and offer greater support to those who come forward.
How does the FCA plan to instil confidence in whistleblowers?
The FCA will provide more detailed feedback to them regarding the actions taken based on the information they provided. Transparent and effective communication is crucial in fostering trust and encouraging individuals to report misconduct without fear.
How does the FCA aim to leverage whistleblowers' information throughout its organisation?
The FCA plans to optimise data analysis and information sharing to make the most of whistleblowers' information. By doing so, they can better identify and address misconduct promptly and efficiently. This benefits both the whistleblowers, who risk their careers to expose wrongdoing, and contributes to a safer and more accountable financial sector.
What improvements will the FCA make to its reporting process?
To facilitate the reporting process, the FCA will enhance its webform, which is the primary method for whistleblowers to contact the regulatory body. This enhancement aims to capture every disclosure comprehensively, ensuring that no valuable information slips through the cracks. The FCA's goal is to provide a user-friendly and efficient reporting channel, removing barriers that may discourage potential whistleblowers from coming forward.
How is the FCA collaborating with the government to support whistleblowers?
The FCA is engaging with the Department for Business and Trade to support a comprehensive review of whistleblower legislation. The review aims to strengthen the wider whistleblowing system, ensuring that individuals who disclose wrongdoing are adequately protected and their concerns are addressed effectively. These collaborative efforts reflect the FCA's dedication to creating a supportive environment for whistleblowers and fostering a culture of accountability across the financial industry.
What role do whistleblowing hotline services play in supporting the FCA's regulatory efforts?
Whistleblowing hotline services and fraud hotlines play a crucial role in providing the FCA with unique insights from inside the firms and markets it regulates. Whistleblowers have enabled the identification and resolution of critical issues, such as mis-selling of loans and uncovering unscrupulous activities by unauthorised firms. Their contributions are invaluable in safeguarding the integrity and stability of the financial sector.
What is the core essence of a whistleblowing service like Safecall?
At Safecall, our main goal is to empower individuals to make a difference by speaking up and shedding light on misconduct and wrongdoing. Offering true channel choice, including verbal as well as written reports, a whistleblower hotline provides a medium for individuals to share their concerns that is empathetic and investigative, fostering a safe and supportive environment for whistleblowers.
******
For more insights from FinTech Magazine, you can see our latest edition of FinTech Magazine here, or you can follow us on LinkedIn and Twitter.
You may also be interested in our sister site, InsurTech Digital, which you can also follow on LinkedIn and Twitter.
Please also take a look at our upcoming virtual event, FinTech LIVE London, coming on 8-9 November 2023.

******
BizClik is a global provider of B2B digital media platforms that provides executive communities for CEOs, CFOs, CMOs, Sustainability Leaders, Procurement & Supply Chain Leaders, Technology & AI Leaders, Cyber Leaders, FinTech & InsurTech Leaders as well as covering industries such as Manufacturing, Mining, Energy, EV, Construction, Healthcare, and Food & Drink.
BizClik – based in London, Dubai, and New York – offers services such as Content Creation, Advertising & Sponsorship Solutions, Webinars & Events.