Remote workers waste two hours less per week, research says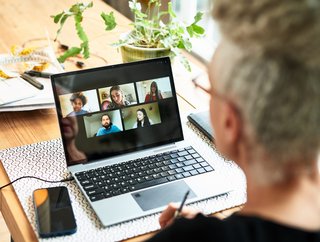 Banking and finance professionals who work from home waste two hours less on average than their office-based colleagues, according to new research
Remote workers in the banking and finance sectors waste two hours LESS per week than their office-based counterparts, according to the results of a new survey.
Link building agency Reboot asked more than 5,000 UK-based employees about their working habits, including nearly 400 who are involved in either accountancy, banking or finance. The results show that, across all industries, homeworkers are generally more productive than office-based or hybrid staff.
The most common distractions for those working in an office environment were social media (23%), internet browsing or shopping (20%), and daydreaming (10%).
The findings cast serious doubt on traditional perceptions of remote workers. A spokesperson for Reboot explains: "With the shift towards jobs offering fully remote or hybrid roles… comes worry from some hands-on managers that employees may not be as productive outside of an office setting."
Since the COVID-19 pandemic began, a large number of financial institutions have adopted hybrid or remote working models. Others have since gone back to traditional office-based working, with some wearing it as a badge of honour. But the new research appears to show that employees working from home are more motivated and less distracted than those working from an office.
Disconnect between attitudes to remote working
It coincides with separate research from GlobalData that indicates the proportion of employees working entirely from home had remained steady between 2021 and 2022 – at about 12%. By contrast, the number of people working exclusively from an office has not recovered much, lingering around the 40% mark.
Guillaume Anns, Associate Insurance Analyst at GlobalData, says that the modern workforce is demanding flexible working patterns, meaning that full-time office-based working is a less viable option for employers.
In response, many businesses have implemented 'fixed' hybrid working models – where employees are allowed to work remotely on certain days, or for a certain number of days per week. But this conditional flexibility does not appeal to all new hires, leaving businesses at risk of failing to attract fresh talent at a time of widespread staff shortages in the tech sector.
The disconnect between workers' and managers' attitudes to hybrid working is exemplified by a September 2022 survey from Microsoft. It found that nearly 90% of hybrid workers were confident in their ability to be productive from home, compared with just 12% of managers.