Financial Services (FinServ)
Receipt data fintech Banyan raises $43mn in Series A funding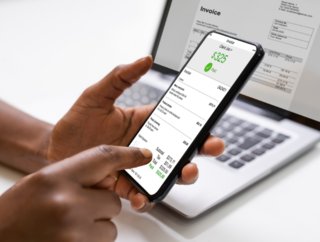 Banyan, a US fintech that uses purchase data to improve insights and drive customer engagement for merchants, has closed a US$43mn Series A round
Fintech platform Banyan – which offers item-level receipt data solutions for banks, fintechs and merchants – has raised US$43mn in a Series A funding round led by Fin Capital and M13.
The investment will allow Banyan to accelerate its technology and grow its two-sided network, empowering clients to utilise item-level receipt data to improve the shopping experience for partners and improve consumer engagement.
Over the last year, the fintech has onboarded tens of thousands of merchants from large corporations to family businesses, while simultaneously scaling the bank and fintech side of the network. Banyan has processed over US$400bn in GMV to date and offers a range of expense management tools to drastically reduce time spent on expense reporting, including the seamless integration of item-level purchase data into customer banking or expense management apps; as well as next-generation shopping and loyalty offers that enable merchants and their partners to provide compelling, customisable item- and category-levels offers through banking channels.
As well as the latest funding, New York-based Banyan has also added former Walmart EVP & Chief Customer Officer Janey Whiteside to its board.
Funding 'evidence of market validation for Banyan'
Jehan Luth, Founder and CEO of Banyan, says: "Banyan helps unlock a new world of valuable information in the form of item-level receipt data, and over the last three years we've quietly built the world's largest SKU data network. Our strong Series A funding round is evidence of market validation for Banyan as the first to deliver the next level of 'Precise Commerce' applications to merchants and financial services."
"Banyan continues to lead the way in using new forms of payment data to deliver next-level insights for commerce, financial services and beyond," says Logan Allin, Managing Partner and Founder at Fin Capital. "Banyan helps its customers unlock the full potential of SKU-level data, fundamentally reimagining the experiences they can bring to consumers, and we are proud to continue backing the incredible Banyan team."
And Rob Olson, Partner and Head of Data Strategy at M13, adds: "At Banyan, Jehan has amassed a talented group of seasoned industry veterans with strong track records of business success. We look forward to seeing the Banyan team continue to empower network participants to deliver powerful new applications for item level receipt data."