Financial Services (FinServ)
QED Investors lands $925m in funding for fintech investment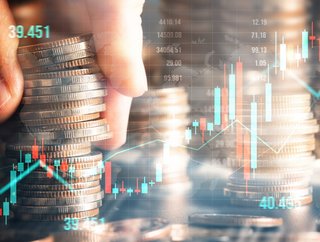 QED Investors receives US$925m in funding
QED Investors' Fund VIII, comprised of two investments, will be used to fund early-stage fintechs and grow established companies
Global fintech venture capital firm QED Investors has closed two new funds as part of its latest round of investment, including an oversubscribed US$650m early-stage fund, and Growth II, a $275m investment.
The combined capital sees $925m committed to QED Investors in its latest funding round.
Investing in disruption
QED Investors says the funds generated in its latest round will be used to invest in disruptive fintech companies across the US, UK, Latin America, India, Africa and South East Asia.
QED Investors Managing Partner and Co-Founder Nigel Morris says: "We are excited, fortunate and privileged to be a steward of our investors' capital. We don't take that responsibility lightly, especially in this difficult market.
"QED has been working intentionally to achieve what we believe is threshold scale in terms of capital, team, skills and brand globally. We are proud to have a world-class team that combines proven operational DNA, experience through multiple economic cycles and the right decision-making frameworks for the current environment.
"Growth at all costs will not win the day in this business cycle. Unit economics, product-market fit and clear paths to profitability are the keys to survival, and QED is uniquely positioned to support our companies with the best advice in fintech."
Building an establishment
QED Investors has invested in over 200 companies since its 2007 founding by Morris and Frank Rotman, including what are now 28 unicorns. Investees include ClearScore, Remitly and Creditas, among others.
With its new funding, the fintech venture capital firm says it will have over $4bn under management.
The CEO of investee ClearScore, Justin Basini, notes: "QED are outstanding partners. It has been intimately involved in every stage of The ClearScore Group, from founding to start-up, through scale-up, to now a group of companies serving 20m users on four continents. Its deep insight, frameworks for thinking, operational experience, and emotional support over the years have been invaluable to our success."
Remitly CEO Matt Oppenheimer adds: "As an early investor in Remitly, QED has been an invaluable partner through critical phases of our business growth. As Remitly has evolved on our journey to transform international payments for immigrants and their families, QED has been a steady force offering strategic guidance, inspiring long-term focus and encouraging a fail-fast and learn mentality."