Payments processing fintech DataMesh gets $30mn backing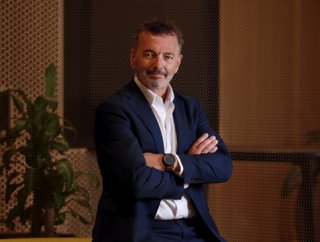 Mark Nagy calls the investment an 'overwhelming endorsement' of DataMesh's business model.
Australian payments processing fintech DataMesh has secured US$30mn in backing from the likes of NAB Ventures and Deutsche Bank
Payments processing fintech DataMesh has secured US$30mn in an oversubscribed Series A funding round led by NAB Ventures.

The Sydney-based company, which was founded in 2018, also sees investment from Deutsche Bank and 1835i Ventures. It will use the money to executive on large-scale opportunities in its home market, as well as expanding its footprint in the payments processing industry internationally.
DataMesh's all-in-one system – called Unify – provides banks, processors, payment networks and merchants with a modular, card present and ecommerce capability as well as settlement and terminal functionality that adapts to acquirers' and merchants' existing systems. The result is a low-cost, high-performance SaaS platform that allows banks to rapidly respond to a merchant's technical needs in an ever-changing consumer-led retail environment.
DataMesh processes billions of dollars per year and is set to grow on all fronts during 2023. As part of the investment, Deutsche Bank intends to take the company's technology to merchants for online payment acceptance in six Asian countries this year – including India, Indonesia and Australia.
DataMesh adds 'a seamless technical payment layer'
Mark Nagy, CEO of DataMesh, says: "This investment is an overwhelming endorsement of the strength of our business model and unique payments solution. We've raised this capital despite global economic headwinds, which is testament to the quality, confidence, and strength of our business proposition.
"Our solution is the answer to a market that has been underserved for a long time. Our commercial partnerships show that our model for back-end payments, with the ability to drive payments without disrupting the merchant acquiring relationship, is the future of global payments. Any bank can now plug in to a fully customisable, all-encompassing platform without extensive internal investment in infrastructure enabling them to meet and exceed the requirements of their merchants' solutions. For merchants that want to exceed their customer expectation, DataMesh can provide a seamless technical payment layer without the merchant's need to change their bank or acquirer."
Oliver von Quadt, Deutsche Bank's Head of Merchant Solutions in APAC, adds: "DataMesh is the perfect fit for Deutsche Bank's Merchant Solutions APAC initiative. The payment orchestration layer enables us to offer a comprehensive payment solution for our clients, who demand a global one-stop shop for their payment acceptance in various countries and regions."

DataMesh's tech 'a game changer' online and in store

NAB Group Executive for Business and Private Banking, Andrew Irvine, continues: "NAB is always on the lookout for technology solutions which will help make our customers' lives easier. DataMesh's Australian-owned and managed technology, which fuses highly secure in-store and ecommerce payment systems with on-shore customer data analytics, is one such game changer."

Managing Director of NAB Ventures, Amanda Angelini, says: "We are thrilled to be expanding our relationship with DataMesh Group through leading this round. This move reflects our confidence in their innovative technology and clear vision for the future and we're excited to offer DataMesh's solutions to our business customers."