OTB Ventures launches €150mn fund with fintech focus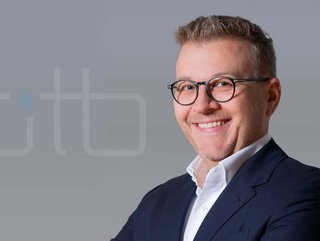 Adam Niewinski says OTB Ventures will take an active role in the future of European tech.
Venture capital firm OTB Ventures has launched a €150mn deeptech fund to invest in European businesses, with fintech being one of the key areas of focus
VC firm OTB Ventures has launched a €150mn deeptech fund that will be used in part to invest in European fintechs.
It is the first fund to be supported by the InvestEU programme – a flagship initiative from the European Commission and European Investment Bank (EIB) to support crucial investments within Europe that align with European policy priorities such as the digital transition and so-called European Green Deal.
The €150mn fund will be used to invest in fintech as well as cybersecurity, climatetech, AI enterprise automation and space. The Warsaw-headquartered venture capital firm says its new fund demonstrates a commitment to "the creation and growth of transformational deeptech businesses". It has already invested in the likes of payment fintech Kevin., KYC compliance pioneer Ondato and most recently SettleMint, an application development platform for the blockchain.
Sign of intent to play 'an active role' in future of tech
Adam Niewinski, Co-Founder and Managing Partner of OTB Ventures, says: "We are proud to become the first venture capital company to be supported by the new InvestEU initiative. This funding is a tremendous recognition of the quality of work OTB Ventures has undertaken for many years to place deeptech at the heart of its business model. We believe that deeptech is the new frontier of global competition where Europe can actually play a leading role. OTB Ventures will continue to play an active role in further strengthening the sustainable competitive edge of European deeptech ecosystem based on its large talent pool".
Teresa Czerwinska, Vice-President of the EIB, comments: "InvestEU brings much needed financing to support European businesses, boost innovation, deliver new infrastructure projects, and improve environment protection in the European Union. Financing available under InvestEU will help European companies maintain and create jobs, boost economic and social growth, and maintain global competitiveness of the EU economy. Through partnerships like the one with OTB Ventures, the EIB Group will ensure companies across Europe can benefit from InvestEU, accelerate the technological transition in EU countries, and ensure the EU can maintain its position as the global leader in innovation. This will be a solid foundation for sustainable growth and development across the EU which makes InvestEU an investment into a prosperous future for the next generation of Europeans."
And Alain Godard, European Investment Fund Chief Executive, says: "European Investment Fund… stands ready to foster innovation, build new markets, strengthen competitiveness and boost jobs and growth. OTB Ventures has built a strong position in deeptech and InvestEU support will allow for further dynamic development of this sector."