OpenFin secures additional investment from ING Ventures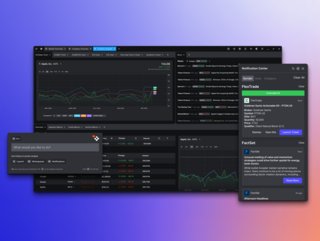 OpenFin, the enterprise software platform used by of banks and asset management firms, has secured additional strategic investment from ING Ventures.
OpenFin, the ubiquitous enterprise software used by thousands of banks and asset management firms, has secured new strategic investment from ING Ventures.

The undisclosed capital investment will help to accelerate expansion of OpenFin's operating system throughout the broader financial services industry, with OpenFin itself saying that it wants everybody within finserv to be using the platform.

It comes on the back of accelerated growth following the launch last year of OpenFin Workspace – a new visual interface that includes features for complex windowing, advanced search, actionable notifications and application discovery. OpenFin says its software is used at more than 2,400 banks and wealth management firms in over 60 countries.
ING's 'innovation and footprint' make it an ideal partner
ING is already a user of OpenFin; the bank adopted the technology in 2021 to accelerate its desktop transformation strategy with employees now able to access easy workspace management and automated workflows through the platform. By investing in the company through its venture capital arm, ING is also joining the likes of Barclays, HSBC, JPMorgan and Wells Fargo Strategic Capital to have backed the New York-based fintech.
Frederic Hofmann, Co-Head of ING Ventures, says: "Our investment in OpenFin further validates our determination and commitment to digital transformation and innovation. We are excited to partner with OpenFin as they have proven to be the best-in-class app platform in this space, transforming distribution and significantly enhancing end-user productivity across the finance industry."
Adam Toms, Chief Operating Officer at OpenFin, continues: "We are delighted to have the backing of ING Ventures as we accelerate our expansion across financial services. ING's focus on innovation and their footprint across the world makes them an ideal partner for OpenFin."