Open banking platform BKN301 raises €15mn in Series A round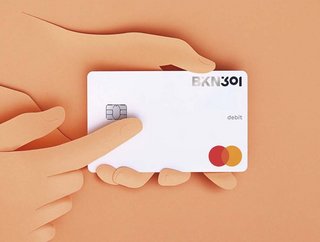 Open banking fintech BKN301 will use the €15mn raised in its Series A round to develop its product offering and sustain further growth in emerging markets.
Open banking fintech BKN301 has raised €15mn in Series A funding led by Swiss fund Abalone Group, just four months after closing its first seed round.
The deal values the San Marino-based fintech at €63mn. BKN301 says the capital raised will allow it to further develop its open banking platform and sustain growth in rapidly emerging markets across Africa, the Middle East and Eastern Europe.
Azimut Group Digitech Fund, CRIF and GNB Swiss Investement also took part in the latest round, along with several private investors.
Breaking down traditional financial barriers
"Closing this new round based on the support of highly experienced investors confirms the validity of our project, which has always focused on fast-growing markets," Stiven Muccioli, CEO of BKN301, was quoted as saying. "Thanks to this massive recognition, we will continue to provide, through the BKN301 group, excellent fintech solutions and integrations to countries with high development potential.
"Being characterised by a low level of banking services, they can significantly benefit from adopting new banking technologies such as digital payments, innovative blockchain services, cryptocurrencies and digital assets."
The startup is attempting to harness the power of digital financial services to break down traditional barriers, particularly in underserved markets. Through its platform, BKN301 offers a mobile wallet that can be used to make contactless purchases; loyalty programmes; peer-to-peer transactions; and both pre-paid and credit cards.
It was founded in 2021 by co-founders Muccioli, a tech entrepreneur who previously founded the digital payments fintech Ventis; Federico Zambelli Hosmer, who used to be General Manager at PayPal Italy; and Luca Bertozzi, the former CFO of Ventis.