Not much love for bitcoin as sentiment remains 'negative'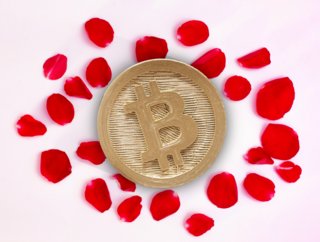 There's not much love for bitcoin this Valentine's Day as the public mood remains 'negative', according to a scorecard that tracks crypto sentiment
There's little love for bitcoin this Valentine's as sentiment around the cryptocurrency remains 'slightly negative', three months after the fallout from the collapse of crypto exchange FTX.
GBBC Digital Finance (GDF), an industry body advocating for best practices around digital finance, has partnered with CMI Analytics to create a 'Bitcoin Love Index' – a daily score that uses a machine algorithm to assess the 'sentiment' behind mentions of bitcoin in the media. Mentions of the word 'bitcoin' are harvested from a wide sample of sources, not just crypto-specific publications.

The index shows that, in the wake of FTX's collapse, sentiment around bitcoin fell from being mainly 'neutral' to 'very negative'. There was an instant rebound over the following days but it was not until the end of November and beginning of December, GDF figures suggest, that bitcoin sentiment consistently returned to 'neutral' levels.

Bitcoin sentiment is lingering around 'slightly negative ' today – which is also Valentine's Day – having cooled off slightly since the beginning of the year. The index appears to show that there is not much love for the poster-child of digital assets, even on today of all days.

Love affair fades as bitcoin trades 60% lower
In the longer term, GDF notices that there has been no 'positive' sentiment score since the FTX fallout – the longest streak in the last two years. However, the price of bitcoin, though still volatile, has recovered this month to nearly $20,000 – similar to the price prior to the FTX collapse.

Over the entirety of 2022, the price of bitcoin lost more than 60%; it fell from a price of $35,275 at the end of December 2021 to $13,660 at the end of last year. The price of bitcoin had already fallen considerably by the time the FTX story broke, as you might expect – but that incident alone temporarily wiped 25% off the price of the currency virtually overnight. It wasn't until the end of January 2023 that the price of bitcoin had recovered to pre-FTX levels.

The statistics appear to show that retail investors, whose household budgets are being squeezed anyway, have been spooked by the volatility in the crypto market. But that isn't really affecting institutional confidence in the market, and there are still those who have full belief in bitcoin.
Nigel Green, CEO and founder of deVere Group, says cryptocurrencies "still have all the pluses of being digital – speed, efficiency and convenience – but they are fundamentally different as they run on an open, immutable blockchain".
It has also seemingly not dampened the appetite for celebrity ambassadors at crypto companies; earlier today, Jamaican sprinter Usain Bolt joined Gamdom, a cryptocurrency casino, as its new brand ambassador.