NFTs in sport: are they the future of sports merchandising?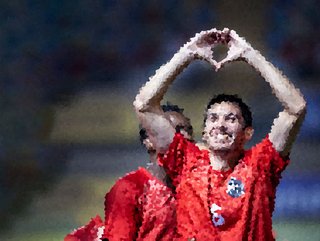 NFTs in sport: are they the future of sports merchandising?
NFTs have transformed the way we think about digital artworks – but could there be a similar symbiosis between digital assets and sports merchandising?
Non-fungible tokens (NFTs) have already made significant inroads into digital artwork, changing the way it is bought and sold, but do these collectible and tradeable digital assets offer a future revenue stream for sports merchandising too?

According to the authors of a Deloitte analysis of NFT's prospective role in sports merchandising, NFTs could become the digital equivalent of baseball cards – which, because of their scarcity, often sell for high sums. This scarcity can be replicated in NFTs, making them seem desirable and collectible; and giving fans the opportunity to acquire, not just view, officially licensed media belonging to their favourite sports teams – although Deloitte says that, to date, many of the NFTs used in sports merchandising have not involved ownership of the underlying media.

Despite their potential to transform sports marketing, NFTs are still relatively nascent in an old-fashioned marketplace. Take football, or soccer, for example. The world's most popular sport increasingly brings together diverse crowds, particularly in the European game – young and old, men and women, gay and straight.

This gives a much truer-to-life outlook on emerging technologies than other verticals where digital assets are being employed, such as social media or gaming, which tend to feature younger and less diverse audiences. For example, some top-tier football clubs in Europe are still using paper tickets instead of digital admission cards – so what hope is there of encouraging football fans to embrace NFTs and digital assets?

Domenico Novella, Global Commercial Director at Entourage Sport & Entertainment, accepts that they are relatively immature as a proposition: "NFTs come with compelling narratives that can not only bring commercial value but create communities or offer long-term perks," he tells FinTech Magazine. "They have the potential to retain value and sustain interest among collectors. But while the potential for NFTs to have a future cannot be dismissed, it is evident that their current level of interest and engagement is relatively low."
Is professional sport behind the curve on NFTs?
The Premier League – the world's most streamed and most commercially successful football league – is watched by an international audience of over 3bn people. Clearly, this broad-church of demographics makes it more challenging to encourage adoption of NFTs among football fans, but the lucrative nature of the market still makes it an attractive proposition.
"The potential of NFTs lies in attracting rights holders who recognise the opportunities they offer," Novella continues. "However, the viability of NFTs for rights holders may depend on existing long-term contracts with providers or suppliers, making it challenging to transition. The success of NFTs ultimately relies on convincing people to embrace the concept and invest in it."
The Premier League has recently announced a voluntary ban on front-of-shirt sponsorships from gambling companies, after spectators voiced concerns about the social impacts of gambling on the game. After several years of increasing visibility for crypto firms, this opens up the prospect that cryptocurrency exchanges and NFT companies might step in and fill the void.
At the time of writing, two clubs were yet to announce front-of-shirt sponsors for the forthcoming season; seven have already confirmed gambling companies, with the sponsor ban not beginning until 2026, and no team has a front-of-shirt crypto sponsor. So, will we see more crypto sponsorships and brand partnerships in the coming years, once gambling companies are sidelined?
"The growth and stability of the market, along with the presence of bitcoin, are crucial factors that can enhance the potential of sponsorships," Novella says. "Currently, it is challenging to achieve success due to a cautious approach by many, waiting to see how the market develops. Investing heavily for teams in marketing without a proper acquisition strategy may lead to difficulties in achieving a positive return on investment (ROI)."
He is confident that teams won't face pressure to drop crypto sponsors in a few years' time, like they have done with gambling firms: "The potential of NFTs can be enhanced through supportive regulations, but currently, the focus is more on the betting industry. Brands that sponsor and invest in sports see positive returns and profitability through their association with rights holders. Similarly to betting, the crypto market experienced a decline due to reduced profitability opportunities. Overall, the current market conditions have limited the potential for financial gains in both NFTs and crypto."
The power of celebrity endorsements
A trend which has risen to the forefront in recent years is the growth of ambassadorships – using a well-known celebrity to promote a crypto company. "Collaborating with celebrities or ambassadors can be beneficial, as they bring along their existing fan base, which can be converted into users," Novella explains.
Of course, this doesn't have to be sports stars and sports teams; it could be entertainers like actors and musicians. But, perhaps recognising that sports will play the bigger role in driving NFT adoption, many crypto firms have been utilising celebrity endorsements. Binance released a collection of NFTs in collaboration with Portuguese footballer Cristiano Ronaldo; Formula 1 star Daniel Ricciardo became an ambassador for crypto exchange OKX; and numerous sports teams have announced sponsorships or partnerships with DeFi companies, notably Italian side Inter Milan, which is working with Socios.com to provide fans with an $INTER token that they can buy and trade.
"Implementing fan tokens… can provide an exciting opportunity in sports where fans can actively participate in decision-making," Novella says. "Blockchain technology is crucial for the growth of the sports industry, offering a way to enhance both the sporting and commercial aspects. Additionally, integrating blockchain can create an enjoyable match day experience for fans, ultimately benefiting both the sport and its commercial aspects."
Ultimately, however, teams have to be successful on the pitch, on the court, or in the rink. Professional sports – particularly professional football – is experiencing some degree of disruption, with new leagues threatening to emerge and constant debate about how the game is financed. There are many recent examples of companies taking out sponsorships with high-profile sports teams under the belief that they will do well that season, progress through competitions and enjoy lots of broadcast exposure – only for the team to crash out early, endure an uncharacteristically bad season, and for the sponsor not to renew at the end of the contract.
In April 2022, English fourth-tier side Crawley Town were taken over by a group of American cryptocurrency investors. On the face of it, WAGMI's acquisition of the club had the potential to revolutionise the relationship between sport and cryptocurrencies. But the club has had a tumultuous time on the pitch ever since, finishing that season in 12th and ending WAGMI's first full season in charge just three points clear of relegation.
They will, of course, be hoping for a better finish this season – but perhaps it delivers a warning message, that crypto investors must secure buy-in from existing football fans rather than trying to bring crypto enthusiasts into the sports arena. Nonetheless, it will be interesting to see what becomes of NFTs in professional sport – something that Deloitte predicts is already set to become a US$2bn-a-year industry.