Financial Services (FinServ)
New consumer duty rules: What it means for finservs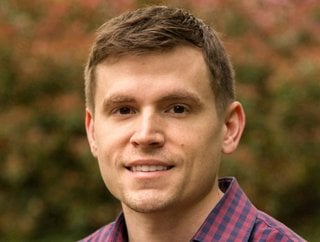 Quantum Metric's Director of Sales Engineering Jake Canaan says: "The Consumer Duty requires FIs to act in good faith toward their customers, avoiding foreseeable harm and enabling them to pursue their financial objectives"
FinTech Magazine speaks to Quantum Metric's Director of Sales Engineering Jake Canaan on what the FCA's new rules mean for financial services operators
We speak to Quantum Metric's Director of Sales Engineering, Jake Canaan, on new consumer duty rules being implemented by the Financial Conduct Authority (FCA) and what they mean for financial services operators.
What exactly are the FCA's incoming Consumer Duty rules? What do they mean for financial services (FS) operators?
Designed to fundamentally improve how the financial sector serves retail customers, the Duty sets 'higher and clearer standards of consumer protection' and stipulates that customers' needs are put first.
While the Duty has been created mainly to protect customers from being misled or making poor financial decisions without being given all the appropriate information, there are additional considerations to take on board.
To comply with the new rules, financial institutions (FIs) must review and potentially enhance their products and services to optimise each customer experience (CX). This is not a choice, and FIs will need to be able to prove that they've done it and continue to do it.
With more financial interactions taking place online, the digital arena will be massively impacted, but compliance should be viewed as an opportunity.
What should FIs do about the incoming Consumer Duty rules?
Overall, the Consumer Duty requires FIs to act in good faith toward their customers, avoiding foreseeable harm and enabling them to pursue their financial objectives.
It comes down to establishing both an understanding of the customer, their needs, and the support systems that are going to help to get them there. This is where the right customer analytics can enhance visibility to each digital experience.
There are a handful of areas FIs can focus on, from journey analytics and building a cross-channel understanding of customer behaviour to providing evidence of compliance via session replay.
The Duty requires FIs to consider the needs, characteristics and objectives of consumers – including vulnerable ones – and how they behave at every stage of the customer journey (this includes considering the purpose and impact of friction points).
The goal is speed and simplicity - especially when it comes to accessing financial account details.
This requires organisations to be vigilant in how they monitor, assess and respond to both clear moments of customer frustration and opportunities to optimise the experiences that have room for growth.
To promote positive outcomes FIs should collectively focus on product and service governance, price and value, consumer understanding and customer support.
To what extent are businesses still using the excuse of the pandemic as a reason for poor contact with consumers?
Despite the growing number of self-service tools available, research from our recent Accounting for Financial Security Report shows that 45% of customers still use call centres when they have an issue.
That's expensive and whether high call rates had been excused by the pandemic in the past, today's market won't allow for these high costs.
Data from the same report also found that 55% of people are happy to speak to bots over call handlers to get quicker resolutions.
This shows that consumers have an appetite for more self-service tools, but if they don't follow the Consumer Duty principles, if they aren't simple and accessible, customers will default to the call centre.
Have recent developments in AI changed consumer perceptions of communications and expectations?
Consumers are excited by new technologies, including AI. Data from our recent Accounting for Financial Security report showed 41% of UK consumers would be more likely to do business with a bank that invested in AI-powered tools.
What's more important is building trust. Most people may be interested in new technologies, but 45% are still uncomfortable sharing financial information with a chatbot, likely because they don't understand where the data goes or have experienced issues with chatbots in the past (such as dead-end support where concerns go unresolved, or customers receive a generic response that doesn't address their specific problems).
Consumers will only adopt technologies, like AI, if banks can explain how the tools work, data and privacy protocols are implemented and it's a seamless addition to their digital experience.
******
For more insights from FinTech Magazine, you can see our latest edition of FinTech Magazine here, or you can follow us on LinkedIn and Twitter.
You may also be interested in our sister site, InsurTech Digital, which you can also follow on LinkedIn and Twitter.
Please also take a look at our upcoming virtual event, FinTech LIVE London, coming on 8-9 November 2023.

******
BizClik is a global provider of B2B digital media platforms that provides executive communities for CEOs, CFOs, CMOs, Sustainability Leaders, Procurement & Supply Chain Leaders, Technology & AI Leaders, Cyber Leaders, FinTech & InsurTech Leaders as well as covering industries such as Manufacturing, Mining, Energy, EV, Construction, Healthcare, and Food & Drink.
BizClik – based in London, Dubai, and New York – offers services such as Content Creation, Advertising & Sponsorship Solutions, Webinars & Events.