Neobank startup Comun raises $4.5mn for Latino banking app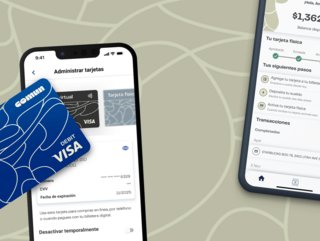 Latino-founded neobank Comun has raised US$4.5mn in funding for its 'Spanish-first' banking experience, designed mainly for immigrants to the United States
Latino-founded neobank Comun has raised US$4.5mn in seed funding, as it attempts to improve financial inclusion for Latino and Spanish-speaking families.
According to statistics from The Federal Deposit Insurance Corporation published in 2021, Latino Americans are more likely to feel excluded from the mainstream financial system: over 12.5% of Latinos in the US are 'unbanked', compared to just 2.5% of the white population.

Comun wants to offer something that few banks or fintechs are currently doing: the neobank points out that no incumbent bank in the US offers a full Spanish language banking experience, despite there being 44mn Latinos in the country with a combined GDP of US$2.8tn. By contrast, Comun's banking experience is designed in a "Spanish-first" way.

Comun provides Latino migrants access to traditional financial services including a checking account connected to a physical and virtual Visa debit card, direct deposits for payroll and free ATM withdrawals and deposits. It does not require a social security number or impose any hidden fees.

Comun wants to make it 'easier to thrive' in the US
The company's seed funding round was led by Costanoa Ventures with participation from South Park Commons and FJ Labs. Comun plans to use the funds to build a financial hub with expanded solutions and resources for Latino immigrants in the US.
Andres Santos, Co-Founder & CEO of Comun, says: "We built Comun to make it easier to thrive as an immigrant family in the US. Banking is a gateway to accessing many services that are vital to a person's livelihood. My co-founder and I both experienced how challenging it can be to navigate the banking system as immigrants. Our goal is to empower families to be successful in both their finances and the US with a financial partner that they can trust and understand."
Mark Selcow, Partner at Costanoa Ventures, says: "There is a huge opportunity for financial products that better fit the needs of multi-generational, Latino families in the US. People want their bank to understand them and Comun is building the best, most customer-oriented digital bank for a large and growing first and second generation Latinos."