Financial Services (FinServ)
Nasdaq targets $10bn regulatory challenge with Adenza deal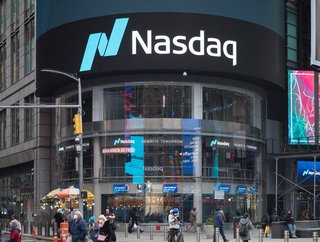 Nasdaq is hoping to grow its relationship with financial institutions.
Nasdaq is aiming to become an indispensable partner to financial institutions with the US$10.5bn acquisition of regulatory software provider Adenza
Nasdaq is doubling down on its ambition to become a pillar of the global financial system, acquiring software provider Adenza from investment firm Thoma Bravo for US$10.5bn.

The aim is for Nasdaq to become an indispensable part of fintech companies' growth, adding to its existing marketplace technology and anti-fincrime solutions. The deal will "significantly enhance Nasdaq's offerings across an even broader spectrum of regulatory technology, compliance, and risk management solutions," the firm says.

What is Adenza?

Adenza is a software company that supplies mission-critical risk management and regulatory software to the financial services industry, making it pretty important to high-growth fintech and finance companies. It is currently owned by Thoma Bravo, a software investment firm, but will soon be acquired by Nasdaq. Upon completion, Holden Spaht, a Managing Partner at Thoma Bravo, is expected to be appointed to Nasdaq's board.

Adenza was created by the combination of two predecessor brands – Calypso and AxiomSL – which were both owned by Thoma Bravo. Calypso provided software for end-to-end treasury, risk, and collateral management workflows; while AxiomSL supported financial institutions with regulatory and compliance software. They then merged to form Adenza in 2021.

Why is Nasdaq acquiring Adenza?

Announcing today's takeover, Nasdaq indicates that it wants to provide more comprehensive support to financial institutions, claiming that post-acquisition it will have "a multi-asset class, full trade lifecycle platform with unmatched regulatory technology solutions".

What Nasdaq describes as "an attractive financial profile" includes approximately $590mn at the last count including 15% organic revenue growth. The deal, which Nasdaq is paying US$10.5bn for, will add a US$10bn serviceable addressable market (SAM) to Nasdaq's business.

Justifying the takeover, Nasdaq listed six benefits to the acquisition of Adenza:
It's a good strategic fit – Nasdaq claims the two firms have "complementary technologies and client reach"
They have complementary platforms – Nasdaq will be able to bring regulatory management solutions to its existing clients around the world
There are strong growth opportunities – the pressure for financial institutions and fintechs to comply with regulation and legislation, which is getting stricter in the face of new threats, will be seen as an exciting opportunity
The deal is expected to improve Nasdaq's pre-tax margins and increase recurring revenue as a percentage of the group's overall turnover
Nasdaq anticipates "compelling synergies" – the two companies are so similar and complementary that they expect to see US$80mn in synergies by the end of year two post-acquisition
The deal suits Nasdaq's M&A strategy, delivering a "tight strategic fit and cultural alignment" while meeting the company's financial prerequsites

Is Nasdaq a stock exchange?

Yes, Nasdaq is technically a stock exchange. It is the largest stock exchange in the US by volume and the second largest in terms of market capitalisation, beaten only by the New York Stock Exchange. Nasdaq, also based in New York, has over 3,500 businesses listed on its exchange and a market cap of US$18bn.

The company offers a number of additional services that make it attractive to large financial institutions and public companies. These include Nasdaq Data Link, which provides a wealth of "actionable insights" and is used by the world's largest hedge funds, asset managers and investment banks.
What have the companies said about the deal?

In a press release, Nasdaq Chief Executive Officer Adena Friedman says: "This is an exceptional opportunity to acquire a leading software company that enhances Nasdaq's position at the heart of the global financial system. The acquisition of Adenza brings together two world-class franchises steeped in market infrastructure, regulatory, and risk management expertise at a time when financial institutions are navigating some of the most complex market dynamics in history.

"From fast-evolving global regulations to rapidly increasing pressures to modernise infrastructure, our clients are seeking trusted partners equipped to support them in this challenging environment. Nasdaq aspires to be that partner every day, and with Adenza we can offer an even broader range of mission-critical solutions that enhance the liquidity, transparency and integrity of the world's financial system."
Didier Bouillard, Chief Executive Officer at Adenza, adds: "This transaction is an endorsement of the entire Adenza team and what we have built with Thoma Bravo, from our market-leading products to the immense value we have delivered for our customers. Together with Nasdaq, we will be in an even stronger position to take advantage of the growing market opportunities and to provide customers with expanded solutions to solve their most complex problems."