MPs call for Bitcoin to be regulated as gambling in the UK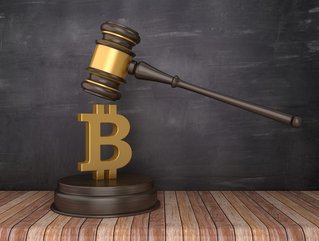 Jonathan Millet from NewsBTC shares some insight into the government proposal.
Businesses speak out against UK MPs wanting greater regulations surrounding cryptocurrency trading, citing a need for better collaboration
MPs in the United Kingdom are looking to establish more regulations around cryptocurrency trading. The Treasury Committee has released a report, stating crypto should be regulated as gambling, recommending that the UK Government regulate unbacked cryptoasset activities.
This subject remains relevant against the current backdrop of financial inclusion, where Crypto regulations could impact its accessibility. Currently, the only regulations for cryptocurrency are set around anti-money laundering (AML) and anti-terrorism funding. However, some MPs across the Government are calling for greater rules to be put in place, such as financial services trading regulations being assigned to crypto, or even gambling regulations.
Harriett Baldwin MP: "Effective regulation is clearly needed"
Commenting on the report, Harriett Baldwin MP, Chair of the Treasury Committee, says: "The events of 2022 have highlighted the risks posed to consumers by the cryptoasset industry, large parts of which remain a wild west. Effective regulation is clearly needed to protect consumers from harm, as well as to support productive innovation in the UK's financial services industry."
The report itself states that cryptocurrencies like Bitcoin, for instance, have 'no intrinsic value' and 'serve no useful social purpose', whilst being used by criminals in scams, fraud and money laundering.
Concerns were also raised for regulating consumer crypto trading as a financial service, which MPs say will create a so-called 'halo effect' - ultimately leading consumers to believe that it is a safe and protected activity when MPs do not think it is.
Currently, around 10% of UK adults hold or have helo cryptoassets, according to HM Revenue & Customs.
CryptoUK speaks out against gambling comparison
Jonathan Millet, a Business Consultant at NewsBTC, shared his insight on the proposed regulations, saying; "because tangible currencies or assets do not back cryptocurrencies, the market has the potential to be volatile and, along with substantial financial gains, they too come with the risk of substantial financial losses.
"MPs and UK lawmakers fear if the same regulations as financial services are applied, a false sense of security around the level of risk involved is created."
Millet also says that CryptoUK, the self-regulatory crypto trading association, has spoken out in strong disagreement about the comparison between gambling and crypto trading.
"The association has taken Umbridge to the claims of the Treasury Select Committee, saying they are harmful, false and unfounded."
According to Millet, professional investment managers see Bitcoin, as well as other crypto assets, as a new alternative investment strategy and not as a form of gambling. His belief is that crypto trading has plenty to offer the financial trading and services sector.
"Many of these benefits are not openly discussed and include quicker settlement times, automation of contracts through AI, cost reductions through relevant intermediary services and enhanced liquidity."
"Better collaboration is needed [with] the UK government"
Millet continued: "Consumer risks, of course, exist, and these should be mitigated through education awareness and a more robust framework giving clarity on the regulatory landscape in which they operate."
This would involve dedicated sources of information surrounding the risks involved in consumer crypto trading, which Millet believes should be widespread and on openly available platforms.
"Better collaboration is needed between CryptoUK, and the UK Government to increase education and elevate consumer awareness through campaigning and advertising," he says.
"We believe creating bespoke regulatory frameworks, tailored to suit constant industry changes and developments will ensure the FCA is positioned to give the best duty of care to all individuals."
Likewise, Nick Jones, Co-Founder and CEO of Zumo has spoken out against the Treasury Committee's report, stating: "What an appalling backward step this would be."
Jones continues: "The UK should be looking to encourage alternative financial solutions, not discouraging them by likening them to gambling. A truly resilient future financial system shouldn't be resistant to new ideas and structures, rather it should be supportive of them. And it should dare to integrate new ideas where they provide genuine value – not panic and revert to the perceived safety of failing methods."