Mastercard enters subscription management space with Subaio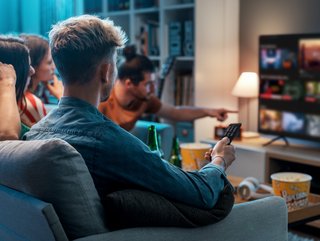 Streaming services received a boost during the pandemic – but this has since cooled off.
Mastercard is entering the subscription management space with a new API designed for banks – but is it an existential threat to existing players?
Mastercard has today announced a new partnership with Subaio – a graduate from the company's Start Path engagement programme – to give customers more control over recurring payments and subscriptions.

The two companies have developed a new technology solution that integrates with partner banks through a single API, allowing customers to cancel or renew digital subscriptions – like Spotify or Netflix – from their online banking account.
It is designed to reduce the hassle of managing multiple subscriptions at once, and inevitably forgetting about a recurring payment until you see it on your bank statement. Mastercard's research suggests the average American has 12 different media and entertainment subscriptions, rising to 17 for millennials, and the market is on the rise; it's expected to be worth US$1.5t by 2025, buoyed by new entrants and emerging categories such as pet food subscriptions.
Mastercard's solution is similar to a number of other solutions developed by fintechs like ChargeBee, Recurly, and Minna Technologies.

Are people cancelling their subscriptions?

Amid rising inflation and cost-of-living pressures, there was talk of a mass exodus from streaming services – who promptly responded by cancelling new commissions and laying off staff. Indeed, according to the industry database Layoffs.fyi, Netflix released 200 staff last June while Hulu cut 90% of the staff in its Beijing office in March.
Research from Recurly, published earlier this month, shows that people are cancelling their subscriptions – but not by as much as we might think. The company says: "While today's consumers are more reactive to price increases and critically evaluate the need for subscription services they deem non-essential, the slight change in the overall average churn rate from 6.5% in 2018 to 6.8% in 2022 indicates that subscriptions remain a consistent part of consumers' lives and even major economic changes only impact churn rates slightly."

Are the existing players in the subscription management market concerned by Mastercard's appearance? Not publicly, at least. Speaking to FinTech Magazine, Amanda Mesler, Chair and CEO of Minna Technologies, suggests it's validation that larger companies are beginning to sit up and take notice.
"We are pleased to see Mastercard entering the market," Mesler says. "We work with both Mastercard and Visa since our solution is card scheme-agnostic, and we partner with global top-tier banks, fintechs and merchants.
"This news is further validation of the global demand for subscription management and recognition of the value it drives. Regulatory developments in the US and UK also highlight the importance of protecting consumers' interests in managing subscriptions. This is an exciting space to watch and we have a critical role to play in shaping the future of the subscription economy."
What do Mastercard and Subaio say about new link-up?
For their part, Mastercard and Subaio are concentrating on the advantages that its new collaboration will confer on banking customers. In a statement, Ajay Bhalla, President of Cyber & Intelligence at Mastercard, says: "Now more than ever, people want greater visibility over their monthly spending.
"This solution gives consumers direct control over their subscription payments through a single trusted source. This puts power back where it belongs – with the consumer."
And Frederrick Hamann, CCO at Subaio, adds: "Together with Mastercard, we stand stronger in empowering consumers to make informed financial decisions in today's subscription economy. We deliver a smooth, hassle-free experience for controlling subscriptions and payments, designed to meet the needs of modern consumers' fast-paced lifestyles. Our solutions cultivate a strong sense of commitment within this digital generation, driving growth for our partners."
Allowing consumers to turn off subscriptions through their bank or card provider is reminiscent of some 'chargeback' schemes, which give protection for some online purchases. If you're subscribed to a large and reputable service – like Amazon Prime or Disney+ – the tools are usually provided in the app for consumers to cancel – albeit Mastercard has recognised that it's arduous to amend subscriptions in this way en masse.
However, if you're signed up to a smaller independent streaming service, the recurring payments for these are often facilitated by third-parties through a direct debit or automated credit. If you lose access to your account, this can make it harder to recover your money or cancel your payment – particularly if you experience slow or unresponsive customer service.