Financial Services (FinServ)
Making Smartphone Lifecycles as Smart as the Devices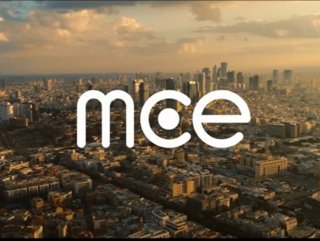 MCE Systems
One tech company is changing the way mobile carriers manage their customers' devices. What does that mean for smartphone customers?
In 20+ years in the telecom industry, Eitan Linker has watched the business change for mobile operators.
Today, carriers are "fighting over price," and he believes in a different approach; giving customers a truly differentiated experience. "Once the customer is happy, everything else falls into place", he says.
MCE Systems, a technology provider where Linker is Chief Commercial Officer, is helping operators differentiate their offerings through mobilizing a better customer experience. Besides technology, MCE brings operational benchmarks for key customer journeys, customer insights gathered across 25 countries, and over 15 years of implementation experience, which accelerates execution and paybacks on technology investments.
MCE transforms moments of truth across the device lifecycle – from set up, to service and care, to upgrade and trade-in. Examples range from transferring the customer's data and settings to their new phone, and wiping the old phone securely, to diagnosing, servicing, and maintaining the new device to extend its lifecycle, to trading in, upgrading, and finally repurposing the phone for a second life. Solutions come as a standalone app, and web pages, or are fully integrated into myOperator app/web applications and frontline systems.
The company digitizes, automates, and connects device lifecycle journeys, so they're fast, accurate, and produce a comprehensive, actionable historical view of each device. This allows MCE's solutions to connect customers and reps to the 'best-next-action' at every moment – for enablement of care-to-commerce repair alternatives, through to personalized upgrade offers. It empowers reps to have more rewarding interactions with customers and assists customers to spend less time managing devices because everything is connected - meaning consumers can start, pause, and resume personalized journeys at any touch point, at any time.
Linker points to trade-ins, often plagued by long transactions with a lot of friction and high uncertainty about pricing. "Trade-ins today are a bad experience for customers," says Linker. As a result, over $200 billion worth of mobile phones currently sit idly in drawers in Western Europe and North America – an opportunity for operators, who can resell the used devices for a profit, as well as customers, who can apply trade-in value to pay less for newer phone models or better rate plans.
Recognizing the opportunity, Vodafone UK challenged MCE to deliver a digital-first, omnichannel trade-in offering, including a price guarantee – always difficult due to subjective discrepancies in the typical grading process, which takes place in the warehouse. MCE's highly accurate, AI-powered remote grading app technology not only made it possible but fast and easy. With this innovation, Vodafone was able to quickly deliver a guaranteed price to each user on the company's MyOperator app, without requiring a store visit. That put users (and their reps) in control of the transaction while ensuring that Vodafone achieved better margins. "When the customer engages with the diagnostics to grade their device; the valuation is fully transparent. There's a lot more trust in the final price."
As a result, Vodafone increased trade-ins by 250% in the first year (and digital trade-ins by over 80%), lowered discrepancies from over 30% to 2%, improved NPS, and reduced trade-in times, becoming the UK's top carrier for trade-ins. It also increased upsells to premium plans and dramatically increased the digital mix. Vodafone led the market leading to a reduced mix of Never Traders of 89% in 2020 to 47% in 2022.
"Working with MCE Systems and incorporating their platform has enabled us to deliver best-in-class products and services with a very high standard of security and user experience as part of our objective to bring pioneering digital technologies and solutions to the market. Together we continue to turn the challenges of digital transformation and evolving customer expectations into competitive advantages", said Varun Krishnan, Vodafone's Managing Director for FinTech. "Today, the MCE Systems ecosystem is used to enhance the trade-in and upgrade journeys for millions of Vodafone customers, across the United Kingdom, Germany, Romania, and Greece, enabling them to get a guaranteed price for their old devices. We are looking forward to continuing this collaboration with MCE to fuel our digital-first, Device Lifecycle Services initiatives"
It's not just carriers and customers who benefit. Because trade-ins enable circular economies, they help to reduce the industry's carbon footprint. For every 1 million phones reused, we avoid 48 metric tons in CO2 emission.
While mobile devices remain the focus, the future is wide open. "We've already started doing diagnostics of TVs and are looking into gaming and IoT devices", says Linker.
Read the full Vodafone digital report HERE.