Jenius Bank is latest entry into US neobank market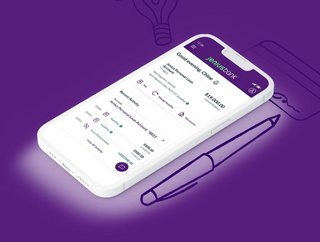 Personal loans of up to US$50,000 will be Jenius Bank's first offering.
A new personal loan product heralds Jenius Bank's entry into the US neobank market, as research shows consumer dissatisfaction with traditional banks
Jenius Bank has launched a new personal loans product, marking the first step in an effort to create a new digital bank for the US market.
As part of its inaugural product, it will offer consumers between US$5,000 and US$50,000, paid into their account as early as the next business day, with competitive interest rates as low as 6.99% APR. Consumers can even borrow money to pay off higher-rate debt, and face zero fees if they choose to repay their loan early.
The bank is being launched by California-based Manufacturers Bank and is informed by research showing that 78% of millennials are frustrated with the traditional banking process.
But it faces stern competition amid a highly saturated market. There are already more than 60 neobanks in the US, according to reference website Neobanks.app, and research from S&P shows that the number of neobank launches globally fell last year amid underwhelming profitability and shrinking demand.
Jenius Bank will concentrate on functionality that meets the requirements of hard-pressed consumers, introducing personal finance features that make it easier to control outgoings while combining multiple money management tools in one single app. The bank aims to show customers how they can benefit from the power of data, supplemented by 24/7 customer support online and by phone.
Jenius focusing on personalisation and customer-first strategy
John Rosenfeld, President of Jenius Bank, says: "Jenius Bank's personal loans launch continues to fuel our mission to empower customers with smarter banking to create a richer life for themselves. Personal loans offer the ability for customers to save thousands on higher-rate debt. In an environment where many are looking to save and pay down debt, our personal loans with flexible terms and discounted rates are a great option."
Andrew Harris, EVP and Head of Product at Jenius Bank, continues: "The introduction of personal loans launches Jenius Bank toward building a full-service suite of products that re-imagines what the industry looks like today.
"At Jenius Bank, our goal is to create personalisation, merging the advancements of technology with a consumer-first approach. We use leading technology to provide customers with a banking experience that is built on their data and preferences. Unlike many traditional banks, our products are specifically made to best meet customer interests, jointly working with them toward their financial goals."
The new institution will need deep pockets to be able to compete with existing market leaders. According to industry database Crunchbase, digital bank Varo has raised more than US$900m to date, while industry leader Chime – backed to the tune of more than US$2bn – has amassed more than 20m users.