Investors tip crypto consolidation to continue – research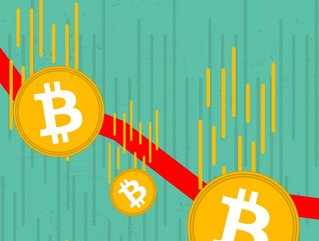 There will be no let-up in M&A activity in the crypto space following the collapse of crypto exchange FTX, according to a survey of professional investors
Nearly four in five (79%) professional investors expect to see a continued consolidation in the crypto market, with the level of M&A activity increasing in the next two years, according to newly released research.
But according to a survey of 200 professional investors from seven countries, which was carried out by London-based Nickel Digital Asset Management, this increasing M&A activity will not stop the launch of new funds investing in crypto and digital assets. Those professional investors surveyed expect a rise in the number of new funds, with 80% saying they are more likely to allocate to funds that have protected capital during the current economic turmoil.
Around 43% predict a rise in the number of crypto and digital asset focused funds in the next 12 months, compared with 36% predicting a cull.
Crypto set for 'complete reshaping' of the landscape
The research comes barely three weeks after the collapse of crypto exchange FTX and a failed buyout from crypto rival Binance. Recriminations in that case have come thick and fast, with Binance blaming "mishandled customer funds and alleged US agency investigations" as its reasons for backing away from a deal. FTX founder Sam Bankman-Fried has since been accused of treating the company like his own personal fiefdom.
At the time, Gunnercooke's Alexander Waksman predicted the fallout from the FTX-Binance saga would lead to greater consolidation in the crypto market: "Recessions – or 'winters' – have a habit of shaking out weaker players. And the current crypto winter has been ongoing for some time," he said. "The experience of traditional financial exchanges also shows that investors tend to crowd into venues that offer the greatest liquidity, where traders have the best chance of buying and selling at an acceptable price."
Anatoly Crachilov, CEO and Founding Partner at Nickel Digital, continues: "The failure of a few large centralised players in crypto space led to a wave of bankruptcies amongst the firms overexposed to them, setting the scene for a major M&A activity in the sector and, ultimately, leading to complete reshaping of competitive landscape."