International payments fintech Cornerstone appoints new CEO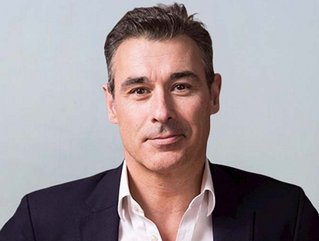 Most recently Hickman was Chief Revenue Officer at Dublin-based fintech Fire. © Fire
International payments fintech Cornerstone FS, which provides cloud-based services to SMEs, has appointed Fire's James Hickman as its new CEO.
International payments fintech Cornerstone FS has appointed James Hickman as its new CEO, effective from next month.
Hickman brings close to 20 years of experience within the payments sector and the broader fintech landscape. Most recently, he was Chief Revenue Officer at Dublin-based fintech Fire. Before that, he spent close to five years as Chief Commercial Officer at Equals and was managing director for a privately held card and payments business called Caxton FX.
He replaces Julian Wheatland as head of London-based Cornerstone FS, with Wheatland having announced his intention to step down in July. As CEO, he oversaw the creation of the group and the successful IPO of the company in April 2021, before piloting the development of the group's proprietary technology. Cornerstone FS is a cloud-based provider of international payment, currency risk management and electronic account services aimed at SMEs.
Hickman joining Cornerstone FS 'at an exciting time'
Cornerstone FS Non-executive Director Elliott Mannis says: "James brings a wealth of industry experience and excellent strategic and leadership skills to Cornerstone, and I am delighted that he will be our new Chief Executive Officer. He has impressed the board with his clarity of vision, breadth of knowledge and his strong client-centric mindset. The board believes he is a great fit for Cornerstone, with the combination of skills and experience to lead the business through its next strategic phase."
And incoming Cornerstone FS CEO James Hickman says: "I am delighted to be joining Cornerstone at a very exciting time in the group's development. I see great potential in the business from its proprietary technology to its regulatory permissions. It is already delivering an exceptional service to its SME customers and the scalable platform is ideally positioned to add further product capability. I have been impressed by the quality of our people, and the strength of our culture and our client relationships, which provide strong foundations on which to build in the years ahead. I believe we have an exciting future in front of us as we capture growth opportunities in payment services and deliver value for our shareholders."