Financial Services (FinServ)
Indian neobank Stashfin raises US$270mn, targets expansion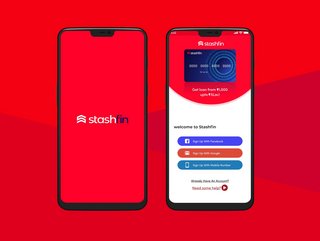 Indian neobank Stashfin has raised US$270mn in Series C funding from a combination of equity and debt, setting its sights on expanding into new markets.
Indian neobank Stashfin has raised US$270mn in Series C funding, which it will use to expand its platform into new South Asian and Southeast Asian markets.

The raise comprises US$70mn in equity funding led by Abstract Ventures, Fasanara Capital and Uncorrelated Ventures as well as a further US$200mn in debt financing. It follows the company's US$40mn Series B round led by Chinese technology company Tencent last year.
Founded in 2016 and based in New Delhi, Stashfin extends lines of credit to typically underrepresented and underserved consumers who struggle to gain access to mainstream financial services. In particular, the company offers microloans starting from around US$12 and going all the way up to over US$6,000. It is popular with young working people, a demographic that traditional Indian banks are often reluctant to provide with credit, and Stashfin has also launched a credit line card called #LiveBoundless designed for women.

Ensuring nobody in India is deprived of credit
Despite having a population of more than 1bn and an emerging middle class, India has a very patchy credit landscape. According to a report into the state of Indian fintech published by Inc42, only 62mn consumers in the country – less than 5% of the population – have access to credit. So-called 'lendingtech', like Stashfin, has become increasingly popular as a result.

Tushar Aggarwal, Founder and CEO of Stashfin, says: "There are many players in the neobanking space, but few share the commitment and ability to serve the underserved and unserved segments that traditional banks and neobanks ignore."

Fellow Co-founder Shruti Aggarwal says: "At Stashfin, we've always prioritised our customers, investors, and employees' interests. The current fundraise shows the confidence of all our key stakeholders in us while we are building something unique to cater to the credit needs of the underrepresented and underserved customers. Our mission of 'nobody in India should be credit starved' is one step closer with this key milestone.

"Our flagship products and all new initiatives such as the #LiveBoundless women card are all focused towards driving financial inclusion, enabling instant access of funds, and giving flexibility and power in the hands of our customers. I congratulate and thank everyone who has been a part of this journey for their hard work, perseverance, and trust in Stashfin."

And Parikshit Chitalkar , another of the fintech's co-founders, adds: "We've built Stashfin on very strong fundamentals of profitable growth, meritocracy, accountability, common sense and hard work. I consider myself extremely lucky to be able to use my core values everyday for the last six years in building this amazing platform. I congratulate and thank all our stakeholders and investors for their unwavering support and constant encouragement."