Indian digital payments fintech PayGlocal raises US$12mn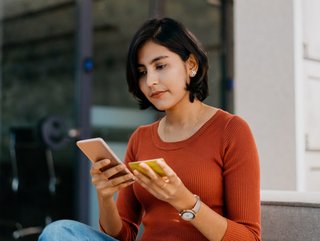 Indian digital payments fintech PayGlocal, whose platform is removing barriers in cross-border payments, has raised US$12mn in a Series B funding round.
Indian payments fintech PayGlocal has raised US$12mn in Series B funding led by venture capital firms Sequoia Capital, Tiger Global and Beenext.
Founded last year, the Bengaluru-based firm is setting out to find a solution to global payments acceptance. Its tech stack is used by merchants and aggregators to process global payments securely and effectively. PayGlocal was founded by Prachi Dharani, Rohit Sukhija and Yogesh Lokhande who between them have vast experience in the payments sector.
The company already raised close to US$5mn in Series A funding last December, with Sequoia and Beenext present in that round alongside angel investors Jitendra Gupta and Amrish Rau, who are also participating in the Series B. It takes the total amount raised by the company to date to nearly US$17mn. PayGlocal intends to use the latest investment to scale the business and roll out new payments solutions for its customers.
PayGlocal 'makes it easier' for Indian businesses to reach customers
Prachi Dharani, Co-founder and CEO of PayGlocal, says: "We have observed remarkable growth within just 14 months of launch and received phenomenal feedback for our platform from merchants who are happy with the increase in international payments success rate and a reduction in the risk associated with the processing of cross-border transactions."
Ashish Agrawal, MD of Sequoia India, adds: "Indian merchants are engaged in over US$400bn of exports every year. Accepting international cards is important for their business. PayGlocal has successfully solved for high success rates and fraud prevention for such cross-border transactions."
And Alex Cook, Partner at Tiger Global, says: "As India becomes increasingly important to global commerce, there remains a significant need for innovation on cross-border payments. We believe PayGlocal's platform will make it easier for millions of Indian businesses to reach customers globally."