Financial Services (FinServ)
HyperVerge: The Complete ID Verification & AML Solution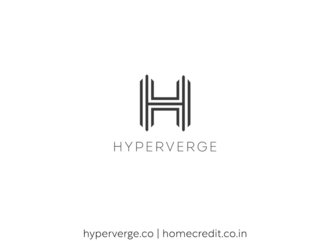 HyperVerge's visionary and dynamic CEO Kedar Kulkarni talks partnership, frictionless onboarding, and rapid growth
HyperVerge is a classic Silicon Valley-type start-up. The company started off when a bunch of highly gifted and driven kids found initial success in computer vision AI and came together to solve fundamental problems, CEO Kedar Kulkarni says. "The company launched at a moment when financial services providers woke up to the fact that ease of access, meeting the needs of every individual irrespective of their background, location or credit history would be a key driver to success in a competitive market. That is what brought us into the industry – a passion for solving real-world problems for businesses with technologies such as AI and ML. Humans verifying face images was very slow and was not easily scalable, and our facial recognition system was able to identify faces with near perfect accuracies"
Today HyperVerge is delivering results for customers from Vodafone to Home Credit. Headquartered in California, it has its offices in Bangalore and a growing presence in SEA and Africa. "We work with large banks, brokerages, lenders like Home Credit, crypto companies, marketplaces, logistics, ed-techs, as well as gaming companies – all segments that need to ascertain the identity of every customer or agent on their platform." HyperVerge solves the 'know-your-customer' (KYC) imperative for these clients. Firstly, it automates approval processes that would have taken days using forms, interviews, manual processing and cutting the approval process to minutes using AI by enabling instant onboarding for customers through images of their ID documents. "Our homegrown AI ensures the customer has a great experience – many clients we work with have cut their approval times to as low as five minutes!"
The other problem is fraud, says Kulkarni "Any digital process, we know, is prone to be attacked by organised fraudsters working together. That's why KYC, accurate identification of the customer at every stage, is at the core of our service."
In so-called developed countries most people are familiar with the range of banking and financial services that are available, and with the technology that makes it ever easier for them to access these. It's different for the remaining five-sixths of the global population and even in many growing economies such as India where HyperVerge has presence in and which is now classed as 'developed', large sections of society lag behind in their ability to open an account, get credit, arrange insurance and the like – a factor holding them in poverty.
Home Credit is a key partner in India among many countries. Its drive to enable the financially deprived in the world to engage with affordable finance resonates with HyperVerge's mission to increase accessibility to the left-behind billions in India and across the globe. "Home Credit is a great partner for us. They were looking for an ally to help them achieve key business objectives. More customers are now using their online channel to apply for loans. Before, customers were waiting for a long time to get their loans approved and all the document collection and verification processes were largely manual. They wanted a frictionless flow where the complete customer onboarding process is automated. We started with their digital channel, then moved on to their offline channel as well, to improve the back-end processes for their staff. Home Credit is now moving towards approval of loans without any manual intervention. During our partnership with Home Credit, we have learnt a lot from them. Our teams are constantly working together to exchange ideas, best practices and co-innovating cutting-edge solutions and processes. Now we are working together on new strategic initiatives and have a roadmap for collaboration over the next twelve months."
For customers like Home Credit, seamless customer experience, cost of service, expansion of the customer base and enabling smaller ticket loans are vital goals. At the same time, compliance with complex and variable regulations can also be addressed using HyperVerge technology, says Kedar Kulkarni – another matter he is now discussing with Home Credit.