Financial Services (FinServ)
HR and payroll fintech Finch raises another $40mn in funding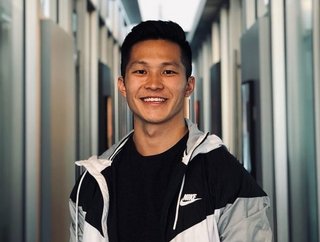 Jeremy Zhang says Finch is on a mission to "revolutionise the global employment ecosystem".
HR and payroll fintech Finch has raised another US$40mn in funding – its second series venture round in the space of less than a year
Payroll and employee benefits integrator Finch has raised US$40mn in a Series B funding round, just eight months after closing a US$15mn Series A.
The latest round, which brings Finch's total funding to nearly US$60mn, was led by existing investors General Catalyst and Menlo Ventures alongside participation from QED Investors, Altman Capital and PruVen Capital. Finch plans to use the capital to extend coverage to more payroll, HR and benefits systems; expand into new employment data verticals such as benefits administration; and add new functionality such as automating payroll operations. The company, which was founded in 2020, will also grow out its engineering, product and market success teams to support rising demand for the Finch platform.

Since Finch's Series A round in June, the startup has increased revenue 12-fold and now has over 1.8mn employees connected through the Finch platform, which gives software and app developers the ability to integrate payroll and employee benefit experiences into their front-end product through Finch's API. Recent partnerships include leading employment platforms like BambooHR, HiBob and others.
Follow-up round is reward for 'outstanding execution'
Jeremy Zhang, CEO at Finch, says: "Finch is the number-one API in the employment space, now with more than 200 integrations. Backed by investors we trust, who are fully aligned with our mission to bring deeper connectivity and broader coverage to the realm of employment data and payroll/benefit operations, we look forward to continuing to accelerate Finch's momentum as we revolutionise the global employment ecosystem."

Alex Tran, Managing Director at General Catalyst, who will join Finch's board of directors following the latest fundraising round, adds: "We have been supporters of Finch since its formation when we led the seed round, and we're very excited to double down on our partnership given the team's outstanding execution. As early backers of Stripe and Gusto, we have come to appreciate the importance of fintech infrastructure as well as the evolving nature and use cases around employment data. We're excited to see Finch innovating at the intersection of two areas we care a lot about."
Croom Beatty, Partner at Menlo Ventures, continues: "Since first partnering with Jeremy and Ansel at the seed stage, we have been consistently struck by the team's vision in creating a new market around making employment systems truly programmable while unlocking countless new use cases built on top of these systems. Jeremy and Ansel are world-class founders; their rate of growth as leaders – all while maintaining best-in-class unit economics, recruiting an incredibly strong executive team, and quickly rolling out game changing product features – has been impressive. We are grateful to have the chance to co-lead this financing, and back them for a third consecutive round!"