How hybrid-cloud infrastructure can help large-scale banks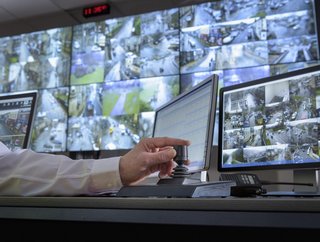 Genetec's Viet Tang looks at how banks can bolster security with a unified security system that takes a hybrid approach to operational intelligence.
Large-scale banks deal with billions of pounds of investment, revenue, and savings. They also manage vast amounts of private information, including data captured by their physical security systems. Today, they're facing challenges related to evolving cyberthreats, rising IT costs, and managing massive volumes of data. These challenges are often heightened because banks are burdened by siloed technology and processes.

Many banks are still using disparate legacy tools designed to meet the specific needs of distinct branches or departments. Some even have as many as 1,000 different applications in place in their networks. These legacy tools and the siloes they create make it difficult for banks to increase security, reduce costs and improve the customer experience.

An advancing cyberthreat landscape

The banking industry is currently the number one target for cyber-attacks. It is 300 times more likely to be targeted by cyber criminals than any other industry. To put this in context, in 2020 alone, banks experienced over 3,400 successful attacks.

Banking is also the industry most impacted by ransomware. Compared to the first half of 2020, banks globally experienced a staggering 1,318% year-on-year increase in ransomware attacks in the first half of 2021.

It is important to remember that while these attacks lead to an immediate loss of revenue, they can also result in future losses. The negative impact of a successful attack on a bank's reputation can put client trust, shareholder value and potential future earnings at risk.
Banks must deploy innovative solutions to keep pace with these ever-changing threats. They must make choices that protect data now and accommodate for future needs.
Reducing IT costs

At a time when large-scale banks are both embracing digital banking and facing increasing cybersecurity attacks, security departments are being expected to work smarter with reduced budgets. Cutting costs has become a top priority as banks look to modernise their systems.
One of the main problems facing security and IT departments is that their legacy systems are both inefficient and costly to maintain. Banks typically spend approximately 75% of their IT budgets on maintaining legacy architecture.

Upgrading to a modern security system can help reduce maintenance costs. Yet, without a sound strategy, banks run the risk of introducing new vulnerabilities. Embracing new technologies that improve operational efficiency and leveraging the cloud or taking a hybrid cloud approach can help reduce IT costs. But only if networks are not put at increased risk.
Breaking down siloes

To meet the demands of a complex threat landscape and achieve increased operational efficiency, many banks are turning to single-purpose tools to solve specific short-term problems. Unfortunately, the result is often a collection of systems that weren't designed to work together in the first place. Institutions should instead think about the foundation of their physical security system and its capacity to evolve and meet future needs.
Breaking down siloes means taking a hybrid approach. This involves unifying systems and moving to the cloud. With a unified platform, it is possible to ensure a consistent level of cybersecurity protection across all branches and to improve operations by centrally managing physical security. Equally, it is possible to enhance efficiency by decreasing the update and maintenance costs inherent to integrated tools. And, by deploying in the cloud using solutions with built-in analytics, banks can better protect their data from hardware defects and theft, as well as derive actionable insights to help keep their branches running smoothly.
Major cloud providers can provide levels of data security, access and availability far beyond what any single institution could hope to cost-effectively achieve in-house. Furthermore, it helps to lower the costs of physical data storage across smaller branches where dedicated server hardware may no longer be required.
Using a hybrid-cloud infrastructure to improve intelligence

Data-driven intelligence is crucial for improving investigations and the customer experience. Working with a unified hybrid-cloud infrastructure and cloud-based solutions with built-in analytics makes accessing and correlating data from multiple systems easier. And this means increased security and greater insight.
Since a unified platform can automatically associate video and other data streams such as access control, it reduces the time necessary to find and correlate information and eliminates human error. Together with a cloud-based evidence management solution, it can then help security personnel and law enforcement during a post-event investigation by providing a single, central touchpoint for investigations.
In addition to simplifying investigations by making it easy to manage and review video and share encrypted files with law enforcement, an evidence management solution also reduces the costs inherent to copying evidence to DVDs. It can drastically simplify the evidentiary process, especially when it involves acquiring video footage from multiple different locations.
Deriving insights that can enhance the customer experience is another advantage of migrating to a hybrid-cloud infrastructure. This can include seeing how many people are visiting a location at any given time, determining how long customers are waiting in a queue, and how foot traffic is moving through different environments.
When large-scale banks have access to their security data, they can implement organisational and staffing strategies that reduce wait times and ease the flow of people through branches. Ultimately, unlocking this information helps banks to offer an enhance in-branch customer experience.
Protecting banks now and into the future

Large-scale banks must look at their security systems as more than just a collection of tools. Instead, they must recognise them as a means of improving operations and accessing greater insight. There is much to be gained from migrating physical security to a hybrid cloud infrastructure. Firstly, with regard to increasing security. Secondly, in terms of reducing ongoing IT maintenance costs and improving the customer experience.

About the author: Viet Tang is Senior Sales Engineer UK & Ireland for Genetec, a provider of IP video surveillance, access control and license plate recognition solutions in a single platform. He has been in the IT, technology and video distribution industries for over 20 years.