Financial Services (FinServ)
Henrique Dubugras, the 27-year-old billionaire behind Brex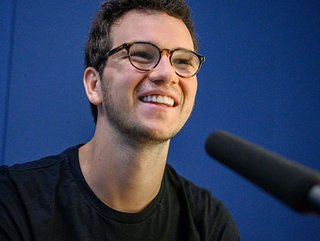 Henrique Dubugras dropped out of Stanford in order to start Brex.
Meet Henrique Dubugras, the 27-year-old Brazilian billionaire whose startup, Brex, aims to redefine the corporate credit card
Henrique Dubugras was born in São Paulo, Brazil in 1995. 27 years later, he lives in Los Angeles and is worth over a billion dollars, having co-founded two major fintech startups.
"I started coding when I was 12, because there was this game I wanted to play. It was like a paid game and my parents didn't want to pay for me; I figured out, if I learned how to code, I could play it for free"
His early start in coding flourished into founding his first company aged just 16: EduqueMe started as a crowdfunding company aimed at sponsoring Latin American students in top US colleges. In 2013, he co-founded Pagar.me, which was awarded Microsoft's Startup of the Year prize in the 2014 Spark Awards and sold in September 2016, with a staff of over 100 people and having processed over 1.5bn in GMV in 2016. In 2017, he co-founded Brex with the aim of redesigning the corporate credit card experience for startups.
Stanford dropouts
Dubugras met Pedro Franceschi through a Twitter argument in 2012 when they were both in high school in Brazil. The heated discussion quickly turned into a Skype call that instigated a long friendship and partnership. They founded Pagar.me together in 2013, and after selling it in 2016, they went to Stanford together to study computer science; they lasted less than a year before dropping out in favour of developing Brex.
When founding their previous startup, Pagar.me, as young Brazilian entrepreneurs in the US, they struggled to get a corporate credit card: "By seeing that problem of our batchmates and ourselves not being able to get a corporate credit card or having to personally guarantee it, we had the idea of building something better." And so Brex was born.
'We're going to do everything from scratch'
Armed with the experiences they had gained through Pagar.me and supported by YCombinator – a community that funds early stage startups – Dubugras and Franceschi started Brex with a vision to reinvent the corporate credit card, preventing startup founders from using their personal cards and accounts to support their business. They worked from the ground up, implementing a people-oriented approach to their recruitment and fundraising processes, ensuring their staff product was going to be well-made and well-supported.
"When we're redefining the experience, there's no way you can just build an app on top of an existing thing," Dubugras said in an interview with YCombinator. This approach is clearly working, as the pair featured on Forbes' 2019 '30 under 30: Finance' list – the youngest self-made billionaires added to the 2022 Forbes Billionaires' list.
Although the initial intention was to target startups, Dubugras is sure that established companies will benefit from Brex, too, with the Brex card boasting an increasing customer base: "We're pretty sure that, if someone starts with Brex, they can scale all the way with us versus having to migrate to a different solution."
Beyond Brex
Before Brex and Pagar.me, Dubugras was a Developer for Cronus Emulator, a tech leader for social ticketing company Ingresse and iOS Developer for Views, a geolocation-based shopping startup. He currently sits on the boards for the Expedia Group and Mercado Libre alongside his volunteer work as an Adviser at Instituto Alpha Lumen where he helps with fundraising and education near his hometown.
In March 2012, Dubugras founded Estudar nos EUA ('Study in the USA'), which is aimed at disseminating information and opportunities related to studying abroad – particularly in the USA – at both undergraduate and postgraduate level. Although he didn't end up completing his degree at Stanford, in 2014, Dubugras was approved as a Fellow in the selection process for undergraduate scholarship from Fundação Estudar in association with Pagar.me. Founded by Jorge Paulo Lemann and the Lemann Group, Fundação Estudar is a highly selective honours association that "exists to form restless and transformative leaders" – a life to which Dubugras has taken the fast-track route.