GoHenry to expand into Europe with acquisition of Pixpay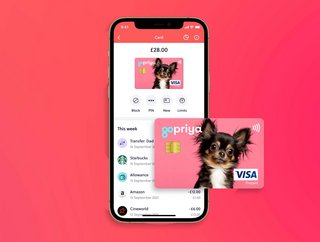 GoHenry, the money management app designed to teach children about finances, has entered Europe for the first time after acquiring French rival Pixpay.
Financial literacy app GoHenry has acquired the French fintech Pixpay, allowing it to expand into Europe for the first time.

Pixpay has established itself as a leader in the European teen banking space, accumulating 200,000 members. It launched in France two years ago before rolling out in Spain last year. It also plans to expand its product offering into Italy and Germany.
GoHenry, which uses smart banking to teach children about money, says that both companies would continue to operate under their separate brands and be led by their existing leadership teams. It promised to work together on product development and accelerating both GoHenry and Pixpay's goal to transform financial education.
Pixpay 'excited about what the future holds'
Announcing the news in a statement, GoHenry says it is "excited to empower even more young people with the money management skills they need to thrive in today's digital economy".
Alex Zivoder, CEO at GoHenry, says: "Pixpay is the most developed player in Europe and we're excited to combine our expertise in financial education to accelerate not only GoHenry's growth but to accelerate the financial fitness of even more kids and teens globally."

Benoit Grassin, CEO at Pixpay, adds: "We are delighted to be joining the GoHenry Group as we prepare to accelerate Pixpay's expansion across Europe. GoHenry's experience and heritage will only serve to strengthen the already strong proposition offered by Pixpay. We look forward to building a strong, long-term relationship with GoHenry and we are excited about what the future holds."

Scope to build out an already strong audience
GoHenry was launched in the UK ten years ago and has built an audience of more than 2 million members. In March, the app launched its first Junior ISA to allow parents to put money away for when their child turns 18. At the time, it said the new proposition would let parents save for their child's future or set money aside for a first car or university expenses.
Its recent Youth Economy Report shows that young people are increasingly recognising the importance of financial education and money literacy. Three-quarters of those surveyed by GoHenry believe that having good money management skills will help with their future career.