Financial Services (FinServ)
Global fintech investment fell by 30% last year, KPMG says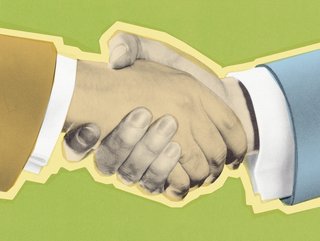 Global fintech investment fell by 30% to US$164bn last year, according to KPMG's Pulse of FinTech report, but 'resilient' regtech offers a beacon of hope
Investment in fintech cooled off last year, falling more than 30% from 2021's record high levels, according to KPMG's annual Pulse of FinTech report.
Global fintech investment totalled US$164.1bn, down from US$238.9bn the year before. The number of deals also fell from 7,321 in 2021 to 6,006 in 2022. Despite the seemingly negative figures, it was actually the third best year in fintech's short history for fintech investment and the second best year ever for fintech dealmaking.
The latest findings are consistent with events elsewhere in the finance industry: insurtech funding halved in 2022, Gallagher Re reported earlier this month, with nearly 1,000 insurtech firms edged out of the market since the end of 2019.

Turbulent year puts dampeners on crypto space

As emerging technologies like digital assets and embedded finance finally come to the fore, regulators are paying closer attention to the fintech space. This trend is underlined by a record year for regtech firms, which attracted US$18.6bn in investment (up more than 50% on the prior year). Amid a tightening regulatory environment, KPMG expects to see the regtech sector continue to grow in the next 12 months.

On the other hand, there was a drop in the amount of crypto investment as the crypto space soured on the Terra (Luna) crash in May and the FTX bankruptcy in November. Total investment in blockchain and cryptocurrencies fell from US$30bn in 2021 to US$23bn last year. This cooling of investor sentiment was reflected in the number of transactions, with only 1,500 deals last year compared to 1,800 deals the year before.
Nonetheless, KPMG's Director of Financial Services Debarshi Bandyopadhyay believes it's not all doom and gloom for the crypto space: "In terms of how well the blockchain and crypto space is developing from a technical development and adoption point of view, 2022 has been quite decent. El Salvador hasn't backed down from adopting Bitcoin as a currency. Brazil has recognised Bitcoin as a form of payment. China has continued to roll out its CBDC while other jurisdictions have started looking at stablecoin offerings, and several regulators have continued to focus on regulation of crypto assets. These are all positive activities."
US continues to dominate, large deals fall away
The US continues to account for the largest share of fintech investment, attracting over US$60bn across 2,222 deals last year. Across the Americas as a whole, however, investment dipped from US$108.9bn in 2021 to US$68.6bn in 2022. However, the region still enjoyed its second highest level of fintech dealmaking, with the number of transactions bettered only by 2021.
Asia-Pacific recorded a slight record high level of fintech investment last year. The amount of investment rose from US$50.2bn to US$50.5bn. However, the number of deals fell from 1,604 in 2021 to just 1,227 in 2022. This mixed picture reflects the fact that Asia-Pacific's deal landscape was dominated by Block's acquisition of Australian buy-now-pay-later firm Afterpay in the first half of 2022.
Finally, fintech investment in EMEA dropped from US$79bn across 2,379 deals in 2021 to US$44.9bn across 1,977 deals in 2022. The region saw a slump from H1 to H2: more than US$32bn's worth of investment was recorded in the first half of the year, including six billion-dollar deals, suggesting that the region's fintech sector is experiencing somewhat of a headache that may even be reflected in next year's figures.
KPMG expects to see fewer large deals during the course of this year, describing the likelihood of transactions with a value greater than US$10bn as "relatively low".

2022 'not a bad year for fintech by any means'

Anton Ruddenklau, Global Fintech Leader at KPMG International, says: "While global fintech investment dropped in 2022 – particularly in the second half of the year as large M&A transactions dried up – it can't be characterised as a bad year by any means. Total investment was still the third highest ever, while the number of fintech deals came second only to 2021's record high. 2022 was a particularly excellent year for regtech, with investment growing quite significantly year-over-year."
In an opinion article published in FinTech Magazine this week, Leo Labeis, Founder and Chief Executive Officer of regulatory technology firm REGnosys, claims that the mission-critical nature of regtech is one of the driving factors behind the sector's recent growth.