Financial Services (FinServ)
Gen AI: Marqeta makes first foray into time-saving tools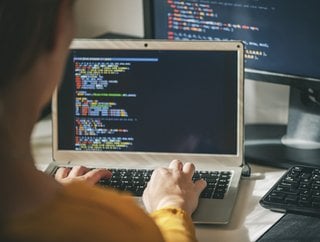 Coding and testing can be a laborious process – but AI helps drive efficiency and speed.
Marqeta has made an investment into generative AI, helping reduce the time-to-market for customers building new embedded finance solutions on its platform
Card issuing platform Marqeta has lifted the lid on its first investments into generative AI, the highlight being an internal code generation tool that early tests suggest can reduce the time taken to code and test tasks by up to 75%.
It is Marqeta's first foray into generative AI, and it could see Gen AI-powered features rolled out across the Marqeta platform. It is all designed to lower the so-called 'time to value' – how long it takes for Marqeta customers to build something meaningful – and is consistent with a broader trend towards low-code and no-code practices right across the industry. The code generation tool was tested internally within a specific team for a period of one month.
Marqeta's platform allows businesses to conceive and launch new embedded finance solutions – including virtual and physical card issuance, processing, digital banking, buy-now-pay-later, accelerated wage access, and expense management. The company is headquartered in Oakland, California and is certified to operate in 39 countries globally.
As well as the internal code generation tool, Marqeta has launched an external-facing question-and-answer tool that helps users navigate Marqeta's site more quickly. It is built on OpenAI's Large Language Models – the same language models used to power the hugely popular ChatGPT.
According to statistics from Market.us, cited by Marqeta, the market for generative AI tools will exceed US$6.25bn by 2032 – an increase of more than 600% on last year, when they were worth just US$865m. That means that, over the course of the next decade, the Gen AI market will increase in value by almost US$5.5bn.
Marqeta wants to launch more 'innovative AI solutions'
Like many of its peers, the card issuing fintech wants to capitalise on that opportunity – hence why it is now putting itself in a position to "quickly develop and launch innovative AI solutions" in future. Marqeta has other AI-powered tools in the pipeline.
"Generative AI has become a global phenomenon," says Wendy Li, Senior Vice President of Emerging Technologies at Marqeta. "The majority of companies today are thinking about how they can leverage it to increase productivity and output.
"Marqeta is investing in emerging technologies and the potential impact they can have on our customers' businesses, and generative AI is one of the top roadmap items. The launch of Marqeta Docs AI opens the door to the possibility of additional tools that reduce time to value for our customers and increase the speed at which they see results from their Marqeta-powered programs."
Li believes that, although there are clearly opportunities with Gen AI, responsible adopters must be keenly aware of the risks and perils: "While these first solutions are examples of the opportunities we have to use generative AI to improve the way our developers and customers interact with our platform, we are deeply focused on creating a trustworthy and secure experience for our users.
"We're following security protocol and laying out thoughtful plans for taking care of people's data. We are keeping the natural bias present in generative AI in mind as we develop our tools and are being careful about our approach to best serve and protect Marqeta, our customers, and our people."
******
For more insights from FinTech Magazine, you can see our latest edition of FinTech Magazine here, or you can follow us on LinkedIn and Twitter.
You may also be interested in our sister site, InsurTech Digital, which you can also follow on LinkedIn and Twitter
Please also take a look at our upcoming virtual event, FinTech LIVE London, coming on 8-9 November 2023.
******
BizClik is a global provider of B2B digital media platforms that provides executive communities for CEOs, CFOs, CMOs, Sustainability Leaders, Procurement & Supply Chain Leaders, Technology & AI Leaders, Cyber Leaders, FinTech & InsurTech Leaders as well as covering industries such as Manufacturing, Mining, Energy, EV, Construction, Healthcare, and Food & Drink.
BizClik – based in London, Dubai, and New York – offers services such as Content Creation, Advertising & Sponsorship Solutions, Webinars & Events.