FTX: what next, and why this can be a great step for crypto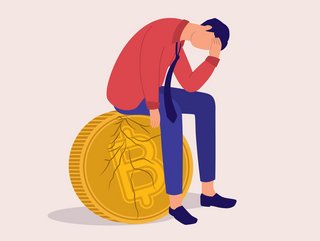 Sellix CEO Daniele Servadei explains why the fallout of FTX's collapse and Sam Bankman-Fried's arrest could be a turning point for the future of crypto
On December 13th 2022, Sam Bankman-Fried was arrested on charges relating to the collapse of his crypto company, FTX.
FTX was one of the largest and most famous exchanges in the world, and its newly appointed CEO, John Ray, claims the exchange's collapse was the result of mismanagement, lack of internal controls and record-keeping. Bankman-Fried says he hopes to make enough money to pay investors back by starting new business ventures, but trust might be hard to rebuild.
Let's start there, and specifically, let's try to reframe the events in terms of the broader implications on the crypto industry.
The collapse of a ticking time bomb as all-ecompassing and as explosive as FTX removes a potential threat – it doesn't cause it, for it was always bound to end this way. By exploding now, instead of later, the exchange's bankruptcy simply reduces the chance of something like this happening much later on a much larger scale.
As crypto enthusiasts and believers, we need to start looking at our own industry more critically. If we want crypto to succeed, which is to say, to have a greater chance of reaching wide adoption than it currently does, we need to remove the weeds of scammers and swindlers from the very foundation that makes up crypto as we know it today.
We need to do away with poor managers, incompetent leaders, and inept visionaries. Only then will we be able to discern whether they actually know what they're talking about, or whether they're just after dollar signs for the sake of dollar signs.
The future of the crypto space
It's more than high time for such a review to take place, and FTX's collapse presents quite the prime opportunity for it. Once this is done, and done well, we can start looking at which valuable, innovative, and genuinely trustworthy firms should be given more space to grow within the industry. Again, the timing couldn't be better. Nor could a redistribution of power be more necessary.
The main thing the industry's key players will need to take a good look at is the question of trust. Sam Bankman-Fried was close to lawmakers and regulators, and the very bill that had most bipartisan support, and thus the greatest chance of being passed, was ironically one SBF himself had a hand in. What does that mean for the future of crypto regulations? Now that he's out of the picture, and the industry is more agitated than ever, what does the future of the regulatory landscape look like?
Some regulatory tightening is unavoidable. But perhaps that's a good thing, too, because it can increase industry trust and make investors feel more secure, more protected. Perhaps the only concrete path to global adoption really is restoring confidence by having solid legal frameworks in place, so that a disappointment like FTX could never happen again.
Here's my hope, going into 2023: that what will emerge from the ashes of FTX may be a more honorable, transparent, sturdier version of what we all believed it was; that the so-called crypto winter may be on its way to a spring defrosting, and that the new year may be kinder to the crypto space than 2022 was. I believe that better, more deserving projects will rise out of the collapse of FTX, and I hope I'm right. Only time will tell.
About the author: Daniele Servadei is Co-Founder and CEO of Sellix, an ecommerce solution that includes everything digital entrepreneurs need to create, grow, and manage their online store. It also allows them to accept crypto payments. The startup is based in Bologna, Italy.