Financial Services (FinServ)
Foro launches with $8mn to smooth out business lending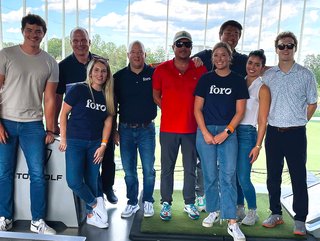 US fintech Foro has emerged from stealth with US$8mn for its platform, which helps connect medium-sized businesses and commercial lenders
US fintech startup Foro, which has created a digital platform to help democratise access to business capital, has emerged from stealth following an US$8mn funding round.
Foro connects medium-sized businesses with financial institutions that meet their capital requirements, and, at the same time, provides those FIs with high-quality leads. The North Carolina-headquartered company says it is hoping to help firms ride out the current economic uncertainty by increasing commercial loan volume.
Foro's way of doing things removes friction from a usually time-consuming process. The initial process of vetting loan applicants can take 30 days, while successful applicants may have to wait up to 100 days before funds reach their account. The platform has been built by a team with decades of experience across technology, finance and commercial lending.
The US$8mn Series A funding round is led by TTV Capital with participation from Fin Capital, Correlation Ventures and AME Cloud Ventures.
Timing of Foro's launch 'not a coincidence'
Dave Godsman, CEO of Foro, says: "Even during economic uncertainty, capital is always available – everything just gets a little tighter. Lenders become more selective with their loans and business owners become more conservative, seeking guidance on who to approach and how to best tell their story in order to secure the funding they need. By using Foro, businesses can secure capital more efficiently and with more support than the current model, while lenders can access a pre-screened pool of businesses that already fit their lending parameters.
"The fact that we're emerging now, in an unpredictable market, is not a coincidence – our platform delivers a more streamlined and objective process for commercial lending at a time when it's needed the most."
Hugh McColl Jr, Foro founding investor and former Bank of America CEO and Chairman, adds: "The goal of increasing access to capital, particularly for business owners in underserved communities, is what sets Foro apart. They've built a platform that streamlines the loan process and enhances lending strategies for financial institutions, and provides all business owners with the opportunities, tools and confidence they need to grow their business."