Financial Services (FinServ)
Fnality International generates £77.7m in Series B funding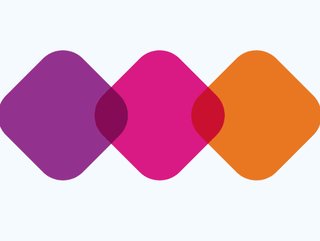 Leveraging blockchain technology, Fnality operates a global liquidity management ecosystem, driving new payment models for transactions in wholesale financial markets as well as emerging tokenised asset markets
Fintech Fnality International has raised £77.7m (US$96.4m) in Series B funding, following on from £55m (US$68.2m) in Series A capital generated in 2019
Fnality International, the fintech specialising in the safety and institutional quality of central bank money, has raised £77.7m (US$96.4m) in Series B funding.
Leveraging blockchain technology, Fnality operates a global liquidity management ecosystem, driving new payment models for transactions in wholesale financial markets as well as emerging tokenised asset markets.
Fnality: Investment to establish liquidity management ecosystem
The latest funding in Fnality was led by banking giants Goldman Sachs and BNP Paribas. There was, however, other significant investment from DTCC, WisdomTree, Nomura and Euroclear.
Investors in Fnality's 2019 Series A round participated too, with funds supplied by Banco Santander, BNY Mellon, Barclays, CIBC, Commerzbank, ING, Lloyds Banking Group, Nasdaq Ventures, State Street, Sumitomo Mitsui Banking Corporation, and UBS.
This latest funding round takes Fnality's total raised capital to £132.7m (US$164.5m), and will be used to support the establishment of the fintech's global liquidity management ecosystem.
It will also help Fnality ready itself for the commencement of its Sterling Fnality Payment System (FnPS) operations in 2023.
FnPS was approved by the UK's Payment System Regulator and Bank of England as an official means to use a central bank digital currency (CBDC) asset to complete wholesale payments with near-instant settlement back in 2021.
Now, Fnality is set to launch its service later this year.
FnPS has also launched in other key currencies including USD, and, according to Fnality, has seen strong ecosystem and network growth since its inception as it looks to transform payments, settlement and collateral management in global markets.
Various proof-of-concept demonstrations have already highlighted FnPS' capabilities, including real-time settlement of tokenised securities, real-time cross-border FX swaps, and real-time repo transactions.
Fnality CEO Rhomaios Ram says: "Our Series B funding round represents the financial sector's desire for a central bank money-backed blockchain-based settlement solution that bridges the gap between traditional finance (TradFi) and decentralised finance (DeFi) in wholesale markets.
"Each Fnality Payment System utilises DLT to provide a 24/7 payment rail with the ability to reduce settlement cycles to real-time, while significantly improving intraday liquidity management and marking significant innovation in the speed, functionality, and resilience of wholesale payments."
******
For more insights from FinTech Magazine, you can see our latest edition of FinTech Magazine here, or you can follow us on LinkedIn and Twitter.
You may also be interested in our sister site, InsurTech Digital, which you can also follow on LinkedIn and Twitter.
Please also take a look at our upcoming virtual event, FinTech LIVE London, coming on 8-9 November 2023.
******
BizClik is a global provider of B2B digital media platforms that provides executive communities for CEOs, CFOs, CMOs, Sustainability Leaders, Procurement & Supply Chain Leaders, Technology & AI Leaders, Cyber Leaders, FinTech & InsurTech Leaders as well as covering industries such as Manufacturing, Mining, Energy, EV, Construction, Healthcare, and Food & Drink.
BizClik – based in London, Dubai, and New York – offers services such as Content Creation, Advertising & Sponsorship Solutions, Webinars & Events.