Financial Services (FinServ)
Fintechs Moss and Marqeta in SME card issuing partnership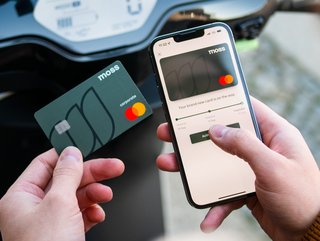 Fintechs Moss and Marqeta have announced a new partnership, which will allow Moss customers to issue corporate cards instantly through Marqeta's platform
Business spend management fintech Moss has announced a new partnership with card issuing platform Marqeta, which will allow European SMEs to gain better visibility and control over their corporate spending.
Moss customers already have access to a corporate credit card that can be used for all types of business spending, but now they will be able to create and use new cards in a matter of seconds using Marqeta's open API platform. With Moss, they can then track spending on that card in a single dashboard, providing finance teams with the real-time data required for accurate financial reporting. At the same time, it will save time by streamlining processes and give finance leaders the oversight needed to inform decision making.

The new partnership will also allow Moss to test card programmes, including transactions, before rolling them out to real customers. This will mean that Moss is able to ensure product localisation efforts do not impact customer experience, potentially playing a significant role in the company's continued expansion.

It is the latest step in the fintech's growth; at the beginning of the year, Moss was valued at more than €500mn – half-way to the coveted unicorn status – after raising a further €75mn in a Series B funding round. To date, it has raised over €130mn in funding.

Tackling the 'static' nature of card issuing
In a statement, the London-based fintech hails Marqeta's "flexibility and agility", saying the two firms share a commitment to driving forward the finance function within small and medium-sized businesses.
Moss Co-Founder and COO Stephan Haslebacher says "Marqeta has made our international expansion journey simple, and we're pleased with how our ambitions to continuously innovate align fully. Our partnership is key in enabling us to fulfil our mission of elevating the finance backbone of the SME economy in Europe and beyond."

Jeff Parker, SVP and Managing Director International at Marqeta, adds: "Historically card products were static and it could take weeks or even months to launch a standard new card programme. We're proud to partner with Moss to enable them to add new innovative card products and launch in new markets quickly and seamlessly, delivering the highest calibre of customer service to their spend management customers across Europe."