FinTech Magazine's Top 10 cryptocurrencies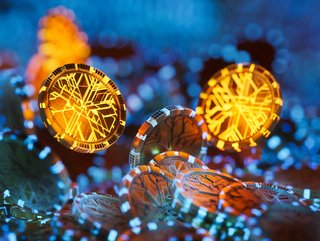 We run through the top cryptocurrencies on the market today, from altcoins to stablecoins, and the decentralised platforms on which they are traded
Ever wondered what cryptocurrency would be best for you? Find out more from FinTech Magazine's Top 10 cryptocurrencies
Cryptocurrencies have long been touted as the digital payment method of choice for the future, as we move into a world of metaverse and AI. With a vast array of cryptocurrencies now on the market, it's hard to sift through what different cryptocurrencies have to offer.

Find out more from FinTech Magazine's Top 10 cryptocurrencies on the market today.
Peer-to-peer cryptocurrency and open-source software project Litecoin is among the earliest alternative coins starting in 2011. Inspired by Bitcoin, Litecoin's main blockchain is slightly modified from Bitcoin's codebase to offer lower transaction fees, faster confirmation of a transaction, and faster mining difficulty retargeting. In addition, Litecoin uses Scrypt, an alternative proof-of-work algorithm from that used by Bitcoin (SHA-256 algorithm). The cryptocurrency has added optional privacy features in recent times as a soft fork, through the MimbleWimble extension block upgrade.
Solana is a crypto platform that operates a new proof-of-stake model, as opposed to traditional proof-of-work models, providing smart contract functionality through its native cryptocurrency SOL. First opening in March 2020, Solana's blockchain was designed for supporting decentralised apps and smart contracts. In 2021, the company sold US$314m of its native SOL to funding groups led by Polychain Capital and Andreessen Horowitz. While crypto markets have fluctuated following FTX's bankruptcy, Solana's last reported market valuation stood at US$7bn.
Created by software engineers Jackson Palmer and Billy Markus, Dogecoin is an altcoin traded against fiat and other cryptocurrencies. Initially founded as a joke, or the world's first "meme coin", Dogecoin has developed into a legitimate investment prospect. The altcoin saw its value boom in 2021, which rose over 800% in the space of 24 hours – and has been subject to turbulent market conditions surrounding crypto ever since. This even includes a price increase when Twitter owner Elon Musk temporarily changed the Twitter app logo to a Doge logo.
Public blockchain platform Cardano operates an open-source, decentralised blockchain platform that facilitates peer-to-peer transactions with its internal cryptocurrency ADA. Overseen by the Cardano Foundation in Switzerland, the platform's development was led by the co-founder of Ethereum Charles Hoskinson. Much like Solana, Cardano employs the use of a proof-of-stake blockchain, a more sustainable and environmentally friendly option than proof-of-work models. Launched in 2017, Cardano reached a record-high market capitalisation of US$77bn in 2021, the fourth highest of any blockchain platform at the time.
Ripple operates a cryptocurrency exchange, remittance network and real-time gross settlement system that employs its native cryptocurrency XRP. With a mission to build crypto solutions for an economically borderless world, Ripple provides its customers with solutions to source crypto and facilitate instant payments, including for XRP. Although Ripple's XRP has faced scrutiny after the US Securities and Exchange Commission (SEC) launched a class action against the crypto platform provider for falling foul of US Howey requirements, Ripple's currency remains robust in many global markets.
USD Coin (USDC) is a stablecoin attached to the US dollar. Founded by Circle, USDC is managed by a consortium called Centre, and includes Coinbase members as well as from Bitmain, a Bitcoin mining company with investment in Circle. Unlike central digital banking currencies (CBDCs), USDC is a private crypto stablecoin, despite its affiliation with centralised US currency (USD). Available as an Ethereum ERC-20 token, USDC can be bought, traded and held on blockchains including Solana, Stellar, Polygon and Avalanche.
BNB is the proprietary cryptocurrency of the trading platform Binance. As of its founding, Binance launched two of its own cryptocurrencies, Binance Coin (BNB) and BinanceUSD (BUSD). Initially starting as an Ethereum token, BNB later moved to Binance's proprietary blockchain, Binance Smart Chain (BSC). This later merged with the older Binance Chain, creating the BNB chain. BNB Chain operates a unique "Proof of Staked Authority" model, a combination of proof of stake and proof of authority. BNB is one of the most frequently traded crypto assets in the world today.
Asset-backed stablecoin Tether was launched in 2014. Owned by technology company iFinex, based in Hong Kong, Tether's cryptocurrency is minted on ten protocols and blockchains. Today, it is the largest stablecoin in terms of trading volume and market capitalisation, with 64% of the market share, surpassing Bitcoin in 2019 as the most traded cryptocurrency in the world. As a stablecoin, Tether's coin valuation was initially designed to match US$1 and holds US$1 of asset reserves for each stablecoin issued.

Ether is the native cryptocurrency of blockchain and smart functionality platform Ethereum. Today, Ether is only second to Bitcoin in terms of market capitalisation. An open-source software, Ethereum was first conceived in 2013 by Vitalik Buterin. Ethereum's platform allows users to deploy permanent decentralised applications onto it, which other users can interact with. Keen to stay sustainable, Ethereum transitioned to a proof-of-work mechanism from proof-of-stake, in a process known as 'The Merge' which allegedly cut its energy usage by as much as 99%.

At the peak of our list of Top 10 cryptocurrencies is (perhaps unsurprisingly) Bitcoin. The highest-valued cryptocurrency worldwide, Bitcoin was invented in 2008 by an unknown group or individual using the pseudonym Satoshi Nakamoto. Described as its own economic bubble, Bitcoin is the currency that has the greatest synonymity with the word 'crypto'. Leveraging open-source code, Bitcoin is a public domain platform as well as a digital asset within its own class. Today, Bitcoin's platform is the largest computer network on earth, Bitcoin offers tools, products and services to the public, furthering the potential of the world's first cryptocurrency asset.
******
For more insights from FinTech Magazine, you can see our latest edition of FinTech Magazine here, or you can follow us on LinkedIn and Twitter.
You may also be interested in our sister site, InsurTech Digital, which you can also follow on LinkedIn and Twitter.
Please also take a look at our upcoming virtual event, FinTech LIVE London, coming on 8-9 November 2023.

******
BizClik is a global provider of B2B digital media platforms that provides executive communities for CEOs, CFOs, CMOs, Sustainability Leaders, Procurement & Supply Chain Leaders, Technology & AI Leaders, Cyber Leaders, FinTech & InsurTech Leaders as well as covering industries such as Manufacturing, Mining, Energy, EV, Construction, Healthcare, and Food & Drink.
BizClik – based in London, Dubai, and New York – offers services such as Content Creation, Advertising & Sponsorship Solutions, Webinars & Events.