Financial Services (FinServ)
FinTech Magazine's Top 10 companies in APAC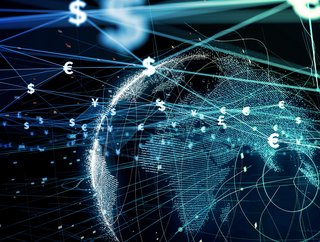 Read on to find out more about FinTech Magazine's Top 10 fintech's in APAC
In this Top 10 issue, we run through our Top fintech companies in the APAC region, which make up some of the highest-valued in the world today
While much attention is paid to the many fintechs emerging across Western markets, this doesn't mean significant growth happening in the Asia-Pacific (APAC) region should be overlooked.
Keep scrolling to learn more about FinTech Magazine's Top 10 fintechs based in APAC.
APAC-based Oxyzo is a fintech aimed at supporting the business needs of SMEs in India. Striving to transform SMEs into larger enterprises, Oxyzo offers credit solutions to SMEs that are tailored to expansion – helping them increase revenue and improve profit margins. The financial services provider offers collateral-free credit options with low-interest rates, and processing loan processing times no longer than 72 hours. By partnering with Oxyzo, SMEs will also have access to pay-as-per-usage interest models, minimum documentation for loan processes, custom credit solutions and material savings.
Another of India's burgeoning fintechs, Paytm is a multinational fintech specialising in digital payments and mobile payment services. Founded in 2010, the fintech gives retailers the option to receive payment via QR codes, online payment gateways and at point of sale machines. Using its digital wallet, consumers can make payments at over 21 million stores, websites and apps partnered with Paytm. Financial services offered by Paytm include microloans and buy now pay later solutions. It also offers ticketing services, online games and retail brokerage services.
Based in South Korea, Toss began life by offering an easy and fast remittance service without the need for a public certificate. Today, the fintech offers over 40 different financial services, with a goal to end uncomfortable and complex financial problems for all. Toss says its financial services are designed to make common sense for everyone, offering an enhanced user experience. With solutions for all of insurance, payments, banking and securities, Toss is one of the fastest growing fintechs in South Korea. The fintech is operated by Viva Republica.
Dianrong is an online lending marketplace headquartered in Shanghai. With the nickname "Lending Club of China", the 2012 founded fintech specialises in small loans for consumers and SMEs. The fintech is leading the way in peer-to-peer lending in China, which is a smaller industry than in other world markets. Generating US$549m in total funding, Dianrong is using technology to transform the way China is financed, enriching the lives of its lending customers.
With over 300 million customers, Razorpay can count itself among the largest fintechs in India. Founded in 2014 by Harshil Mathur and Shashank Kumar, the company's aim is to leverage developer-friendly APIs to enable frictionless transactions and overhaul money management for online businesses. Razorpay boasts a workforce of roughly 800 employees and is backed by the likes of Sequoia, Ribbit Capital, Tiger Global and Y Combinator, as it continues to offer fast and secure ways for merchants, ecommerce companies and public institutions to accept and disburse payments online – with services ranging from payments and banking to credit and payroll.
Ke Holdings is a Chinese holdings company engaged in housing transactions and other related services. Founded in 2001, Ke Holdings operates across three segments, Existing Home Transaction Services, New Home Transaction Services and Emerging and Other services. Its Existing Home Transaction Services provides sales and leasing of existing housing through the online brokerage Beike; New Home Transaction Services segment provides new housing agency sales for real estate developers, while Emerging and Other services segment is engaged in financial services and other newly developed businesses.
Grab is a Southeast Asian super-app that describes itself as 'the everyday everything app'. The app allows users to order food deliveries, pay for daily purchases, invest in the stock market, take out insurance for life's necessities, and even book a hotel room. Since its founding in 2012, Grab has grown to become an app used by millions of consumers daily across Southeast Asia, with a presence in 13 different markets. Headquartered in Singapore, the fintech is currently led by former Harvard Business School graduate Anthony Tan as Co-Founder and CEO.
Another Chinese company, Lufax Holding is a financial services empowering institution for small and micro businesses operating out of China. Associated with Ping An Group, Lufax's mission is to foster small business competitiveness, providing SMEs and individuals with inclusive products and services to help institutional partners reach and serve SBOs efficiently. Today, Lufax is partnered with over 550 financial institutions in China, supporting them through its offline-to-online model by leveraging an extensive nationwide direct sales network.
Tencent is one of China's biggest multinational technology and entertainment conglomerates. The operator of WeChat, Tencent's platform plays host to a range of embedded finance offerings. In 2018, the company surpassed a market value of US$500bn and is today the most valuable publicly traded company in China. Today, Tencent is involved in many emerging trends shaping the future of financial services, leveraging advanced AI and large industry models to serve its customers and business partners. Among other ventures, Tencent is one of the world's largest video game vendors.
Our Top fintech in APAC is Ant Group, the parent company of Alipay, and one of the world's most-used mobile payment platforms. Alipay helps to connect consumers and merchants, supporting both e-commerce and physical transactions. Today, the fintech supports over 2,000 financial institutions in China to provide inclusive financial services – ranging from consumer finance, wealth management and insurance. It also collaborates with local governments in over 1,000 counties, more than 500 brands, and 1,000 financial institutions. Formerly part of the Alibaba Group, Ant Group was split out from it in 2011. Recently, the founder of both Ant Group and Alibaba, Jack Ma, gave up overall control of Ant Group amid a whirlpool of regulatory scrutiny.
******
For more insights from FinTech Magazine, you can see our latest edition of FinTech Magazine here, or you can follow us on LinkedIn and Twitter.
You may also be interested in our sister site, InsurTech Digital, which you can also follow on LinkedIn and Twitter.
Please also take a look at our upcoming virtual event, FinTech Magazine, coming on 18-19 October 2023.
******
BizClik is a global provider of B2B digital media platforms that provides executive communities for CEOs, CFOs, CMOs, Sustainability Leaders, Procurement & Supply Chain Leaders, Technology & AI Leaders, Cyber Leaders, FinTech & InsurTech Leaders as well as covering industries such as Manufacturing, Mining, Energy, EV, Construction, Healthcare, and Food & Drink.
BizClik – based in London, Dubai, and New York – offers services such as Content Creation, Advertising & Sponsorship Solutions, Webinars & Events.