Fintech lender Uncapped acquires app funding platform Sugar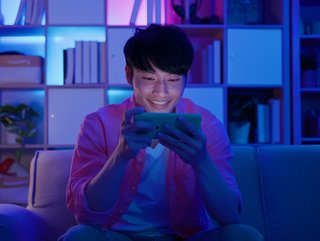 Fintech lender Uncapped, which provides startups with financing without taking an equity stake, has acquired app and gaming funding platform Sugar.
Fintech lender Uncapped has acquired Sugar, a specialist finance provider to the makers of gaming and digital apps.
The acquisition gives Uncapped a foothold in the gaming and apps market, giving it access to more companies that could benefit from funding opportunities on the Uncapped platform. The fintech, which was founded in 2019, is a London-based finance provider that gives European startups advances of between £10,000 and £10mn. Instead of taking an equity stake in the businesses it supports, Uncapped charges a flat fee which is paid back from future revenues, meaning entrepreneurs can keep control of their growing business.
As a result of the acquisition, Sugar will change its name to 'Sugar Powered by Uncapped'. The platform gives game developers and app studios access to quick, automated debt finance – something which Uncapped says is "a strong fit" with its own lending model.
Uncapped attracted by 'complementary business model'
Sugar CEO Matt Frenchman, says: "Partnering with the team at Uncapped makes huge strategic sense. We have made real progress in the games and app market to date and are very excited to work with the Uncapped team to fund more great companies. Their approach to technology, finance expertise and their vast geographic reach are deeply impressive."
Piotr Pisarz, CEO at Uncapped, adds: "Uncapped exists to help founders win, so we are extremely excited to help more businesses access fast flexible finance through this acquisition. In Sugar we've found a like-minded team with a complementary business model and an equal passion to help businesses grow."
It's a next step in the journey for Sugar, which only closed its £1.5mn seed round – led by Passion Capital and Velo Partners – in September 2020. The firm, which was founded the year before, is led by Matt Frenchman, who is a former Head of European Equity Sales at Credit Suisse and also served as director of energy-tech startup Migrate, which was later acquired by Octopus Energy.